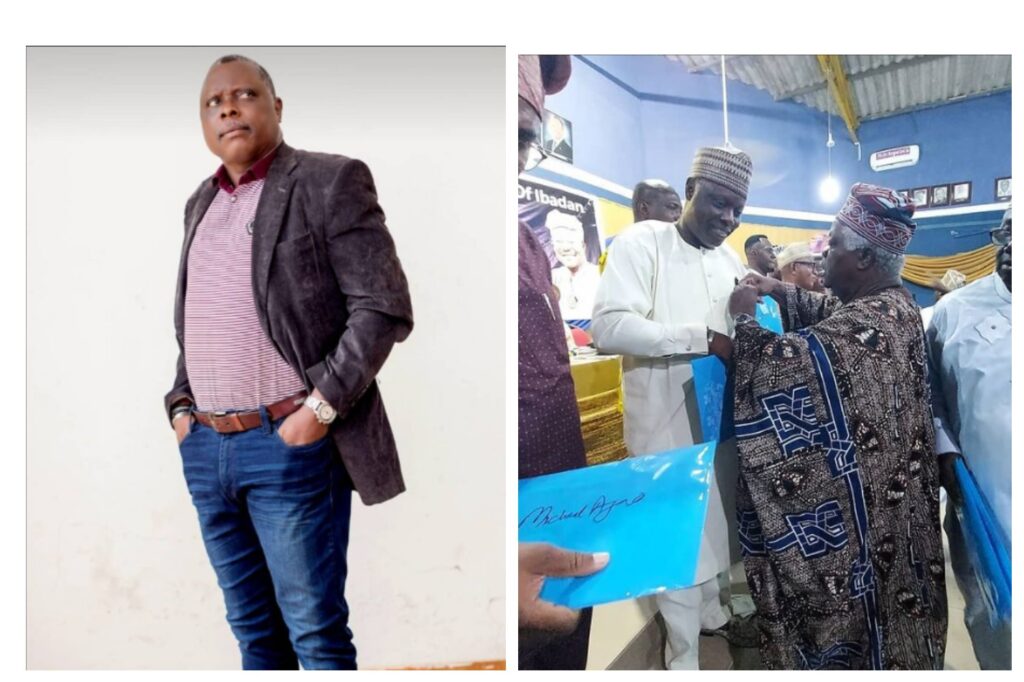 Veteran Nigerian actor, Dele Odule is so excited after his induction into the Rotary Club in Ibadan.
Dele Odule, shares photos from the induction ceremony, many of his fans and his colleagues have taken to the comment section to congratulate him.
Sharing photo from the induction ceremony, Dele Odule wrote:
Now that I've been inducted,
I'm proudly ROTARIAN
May almighty father continue to bless my hustle and continually direct my noble course.
UP ROTARY CLUB OF IBADAN.
See the photo below: