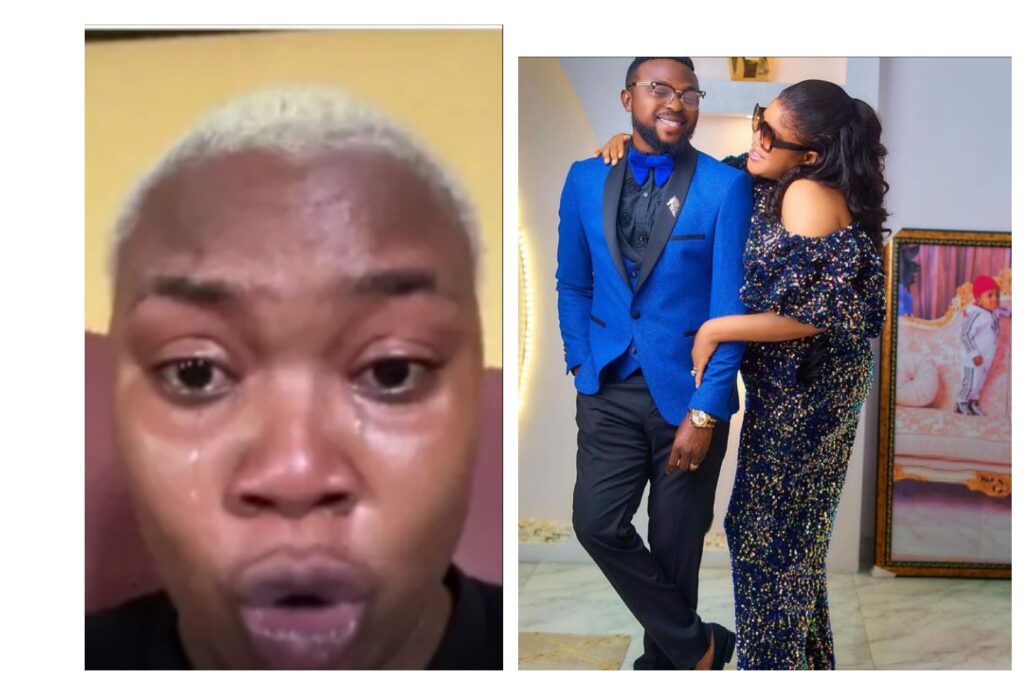 Fast-rising Nollywood actress, Debbie Shokoya has revealed what Toyin Abraham and her husband, Kola Ajeyemi did to her that made her cry bitterly.
According to Debbie, Toyin and her husband got her very emotional and made her cry after their tremendous show of support for her new movie.
In a lengthy post the promising actress wrote on Instagram, Debbie mentioned that she did not ask for the couple's help but they took it upon themselves to promote her new movie for free and that surprised her alot.
Debbie also showered prays on Toyin and her husband, adding that she feels loved by both of them.
Read all Debbie wrote below;
"If I Say I Should Write Epistle To Thank Them Both, I Still Won't Express Myself Enough!!
I Have Never Legit Been Shocked, Surprised, Happy, Emotional, Mixed Feelings Like This In My Life… AJEYEMI FAMILY
@kolawoleajeyemi @toyin_abraham
I Didn't Have To Call, Message Or Beg Ooo!! I Swear I Did Not Beg Ooo!! I Did Not Tell Them To Promote For Me Ooo!!
Please, Why Would God Not Bless You In The Face Of Men!! Your Family That Is On Top, Will Never Come Down!!
As You Have Decide To Show Me So Much Love, May Your Children Never Be Put To Shame!! May You Both Never Be Disgraced!! May Success Forever Remain Yours!! You Will Never Know Evil, You Will Never See Evil, You Will Never Smell Evil… God Bless Your Household Abundantly… I Am Speechless And I Am Legit Weak In Joy, Just Because My Heart Has Not Only Feel Loved But It Has Been Soaked In Genuine Love By You Both.. Thank You!! Thank You!! Thank You…"