Popular actress Motilola Adekunle has taken to her Instagram page, to announce her divorce from her airforce husband, Mr Adekunle. In a lengthy post some hours ago she revealed how their decision to quit the marriage was due to their mutual agreement.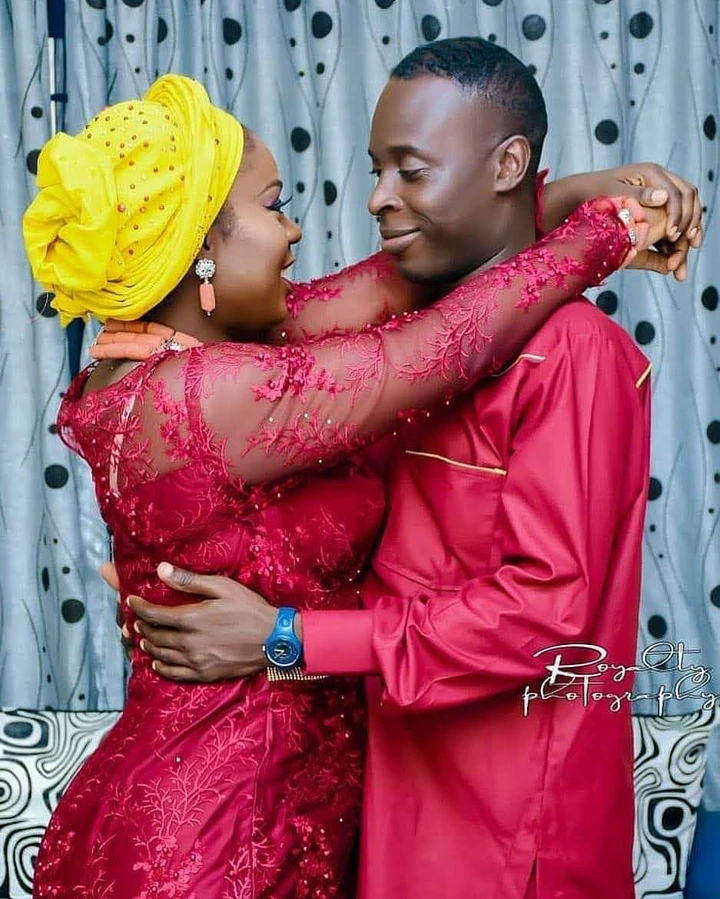 It was alleged some years ago that their marriage have been on the line, as the mother of two was always seen without her wedding band. But all have now been confirmed as the actress herself have announced their divorce publicly for all to see, Although she removed her comment section, so nobody would be able to say anything on the post.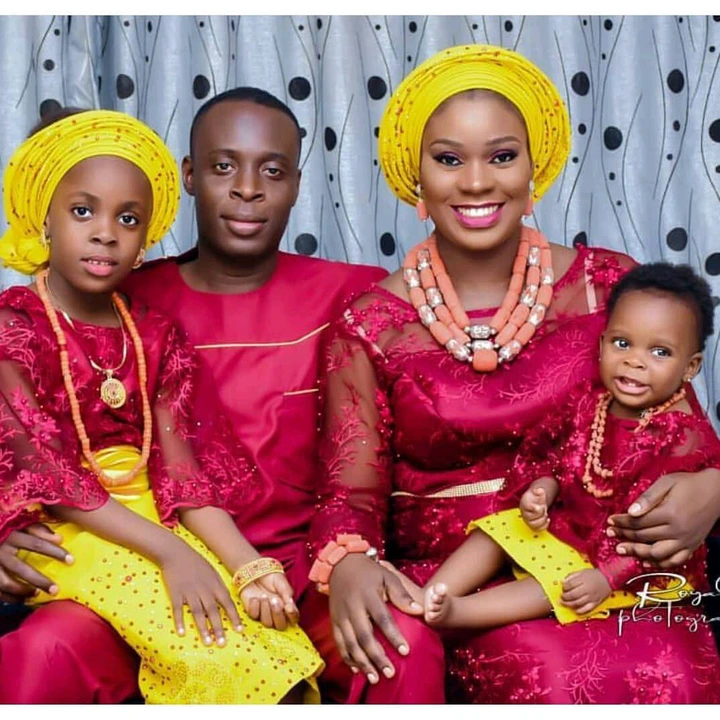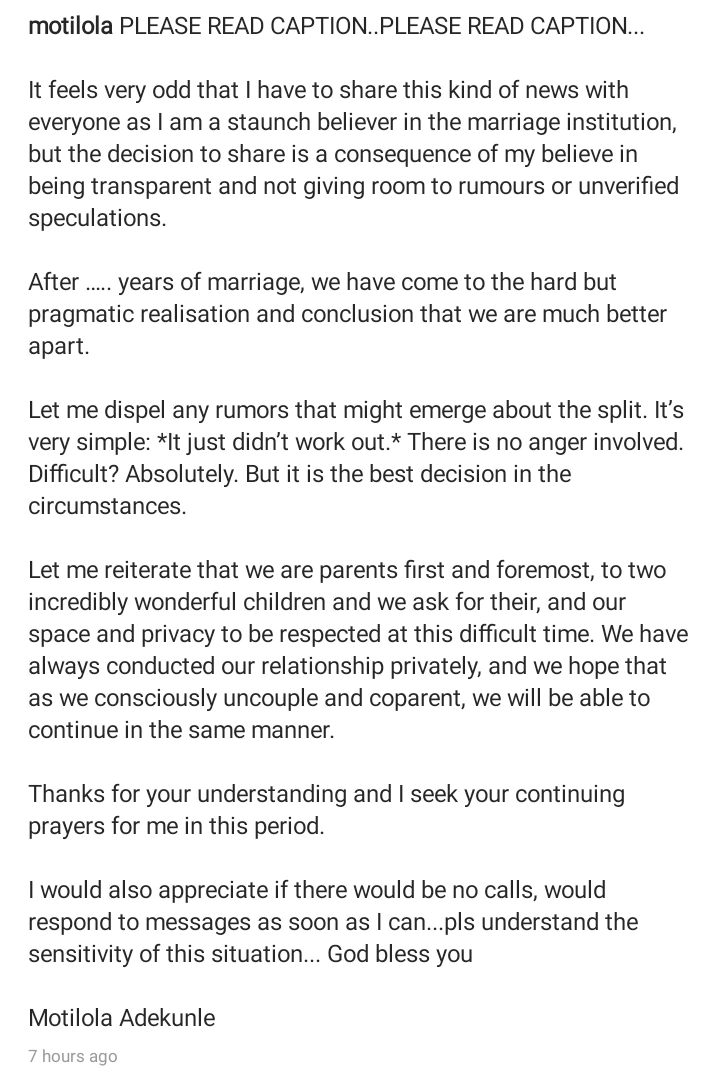 In her post she revealed the reason for disclosing the information which is as a result of the rumours and the speculations that will arise if she didn't announce it. Despite the break up, she said their duties as parents to their two lovely kids are still intact. Read her complete statement above.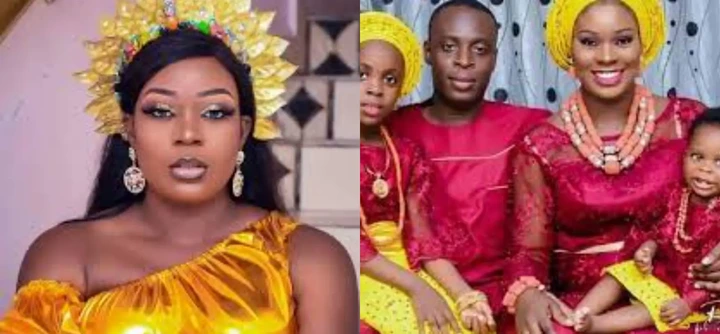 Motilola is a fast rising Yoruba actress, who's fluency in english is second to none, and she's always a delight to watch.