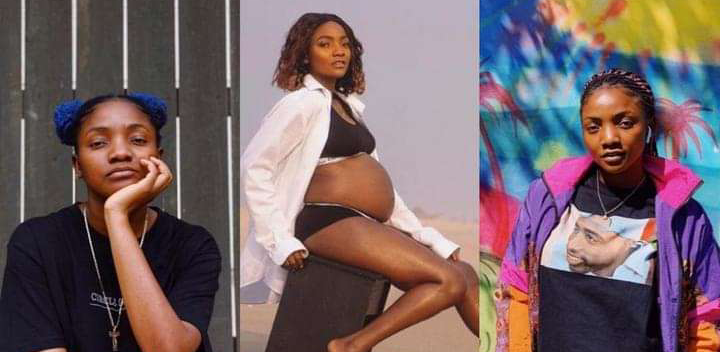 Popular Nigerian singer, Simi has given a brief knowledge on why it is hard for women during the pregnancy stage to always look peng like they used to.
The 'Duduke' singer who has off recent always been vocal about issues citing marriages and childbirth had a response for a social media user who advised women to always dress well during pregnancy.
The social media who goes by the name, Sandile World had posted,
"When you are pregnant. Make your hair. Dress well. You are pregnant not mad."
This definitely did not sit well with Simi as she hit back at Sandile by writing a long text explaining why it's not that easy.
She wrote;
"This is annoying. When there are some women battling extreme nausea, fatigue, acute pain, hbp, diabetes, and just generally carrying a human being in their body, Sandile is talking about do your hair. Do it let us see. Some mothers with high risk pregnancies are praying to carry to even 30 weeks and are ok complete bed rest – but when you're not looking peng, Sandile compares you to a mad person. 
"Many many women don't have help, the person that impregnated them just be lounging and drinking peppersoup, the woman will be taking care of the other kids, the house, food, WHILE heavily pregnant. Then he want to come back home to Naomi Campbell. Some go to work until the baby is about to drop. 
"Just so they can save some more money. Yo!!! Plus if your own significant other could do make up and fix frontal everyday, every woman is different. Even the easiest pregnancy is hard af. Even if it's not hard, mind your business, if you can't be kind. Even as woman, Inc must learn sympathy. Nobody is saying dress anyhow, but do whatever makes you comfortable."
See screenshot of her post below: