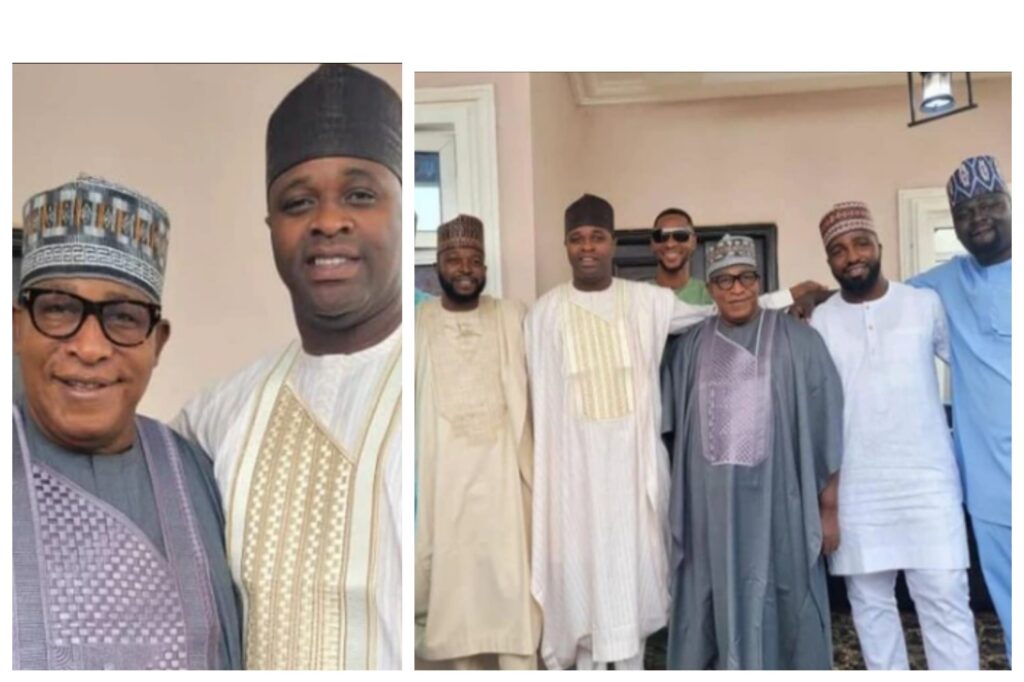 A popular Nollywood veteran actor, Adebayo Salami popularly known as Oga Bello, was grateful as he celebrated Eid -el -Kabir with his children.
The veteran actor took to his social media page to share a picture of himself with his sons, eight of them, while thanking God for blessing him with them. He also prayed that he would not mourn or experience sorrow over any of them.
See his post:
The lovely father could be seen in the picture with all his grown up sons, who surrounded him, all looking happy.
The picture:
The talented and experienced actor, who is well respected in the industry, is blessed with many children, who are said to be up to eighteen, with nine being male and the remaining nine females. However, all his children are well-educated, and some of them also followed his footsteps as actor, the most popular of them being Femi Adebayo, who is his second child.
Eid -el -Kabir is a notable day in the lives of all Muslim faithful, that is widely celebrated all over the world. It is always usually celebrated with family member, which is one of those things that make it an important event.