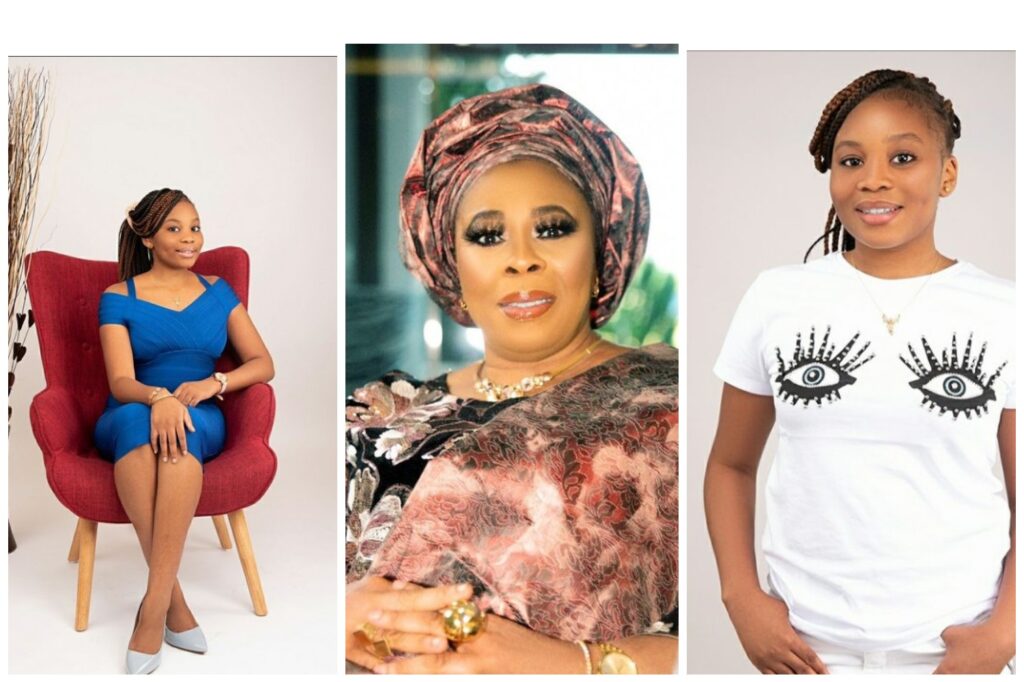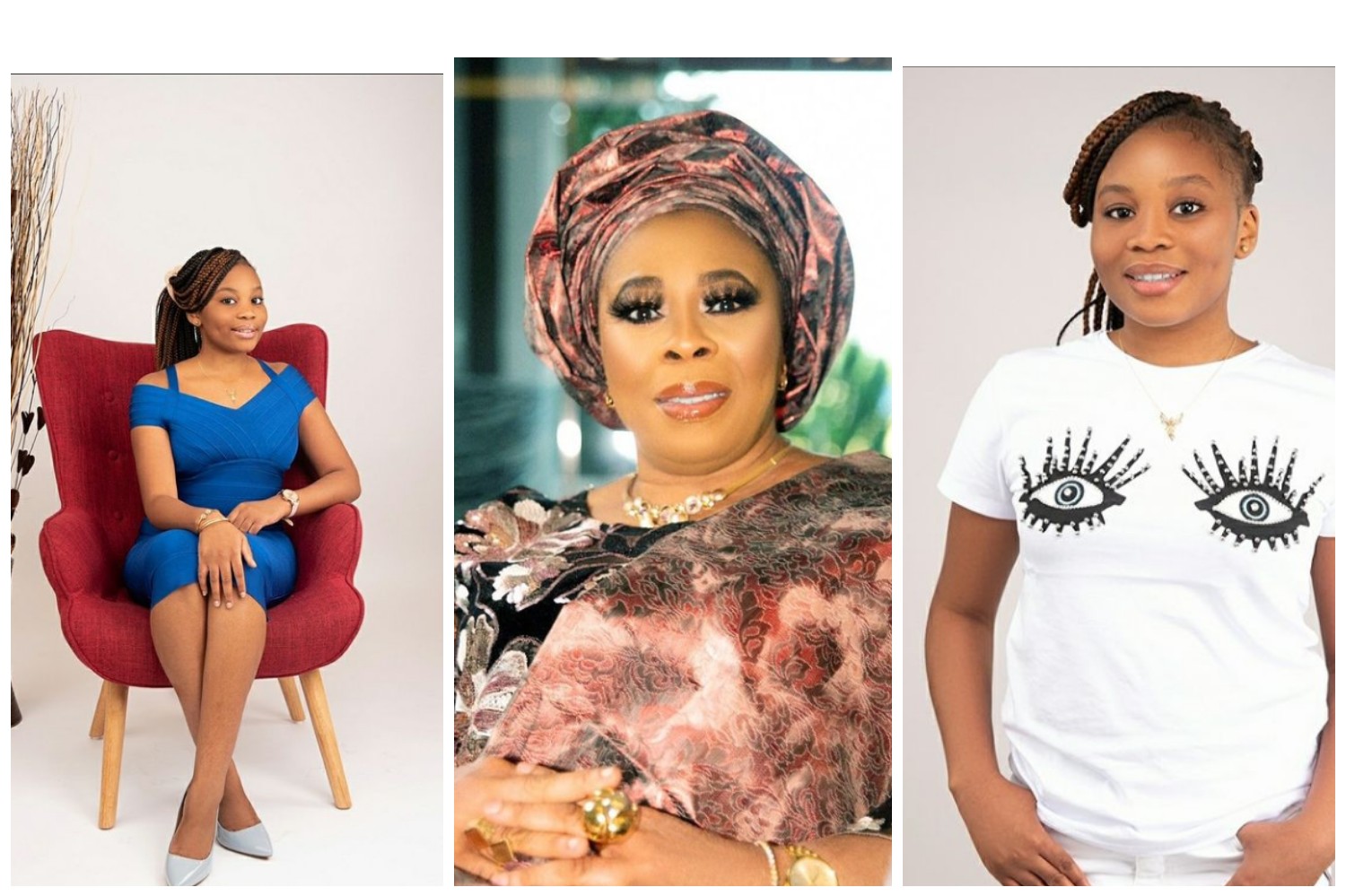 Toyin Adewale is a popular actress whose versatility has made her one of Nollywood's finest.
Toyin Odubonojo- Adewale who is simply known called Toyin Adewale is a Nigerian actress and movie producer known for her roles in the Yoruban movies.
She's one of the respected actress in the movie industry who has no record of scandals or controversies.
Agreed she's beautiful, talented and quite popular to some extent but she caught the attention of the public when it was revealed that she is the mother of the award winning singer, Mayorkun.
In case you still want to know more about her, why don't you read on.
Toyin Adewale was born on June 11 in Ibadan part of Nigeria.
She studied Dramatic Arts at Rimax institute in Lagos and also attended Lagos state Polytechnic where she studied Business Administration.
Toyin Adewale started acting in 1988 where got her first role in the movie "Irepodun".
As she celebrates her beautiful daughter birthday today she shares photos on Instagram and wrote;
Hurray!!! 💃💃🤩

To God Be The Glory

My Morenikeji Is 14 Years Old Today

Oluwa Modupe ooo🙏🙏🙏

I Pray May You Continually Be Our Source Of Joy, We've Known Your Beginning We Shall Never Know Your Ending Ijmn

God's Goodness And Mercies Will Abide With You Forever And Ever Ijmn 🙏🙏🙏

Love You So Much My Darling❤❤❤ And Wish You A Very Good One 🎂🎂🎂🎁🎁🎁❣❣❣🍽🥢🌭🌮🥨🍨🍿🍟🍔🥯🍕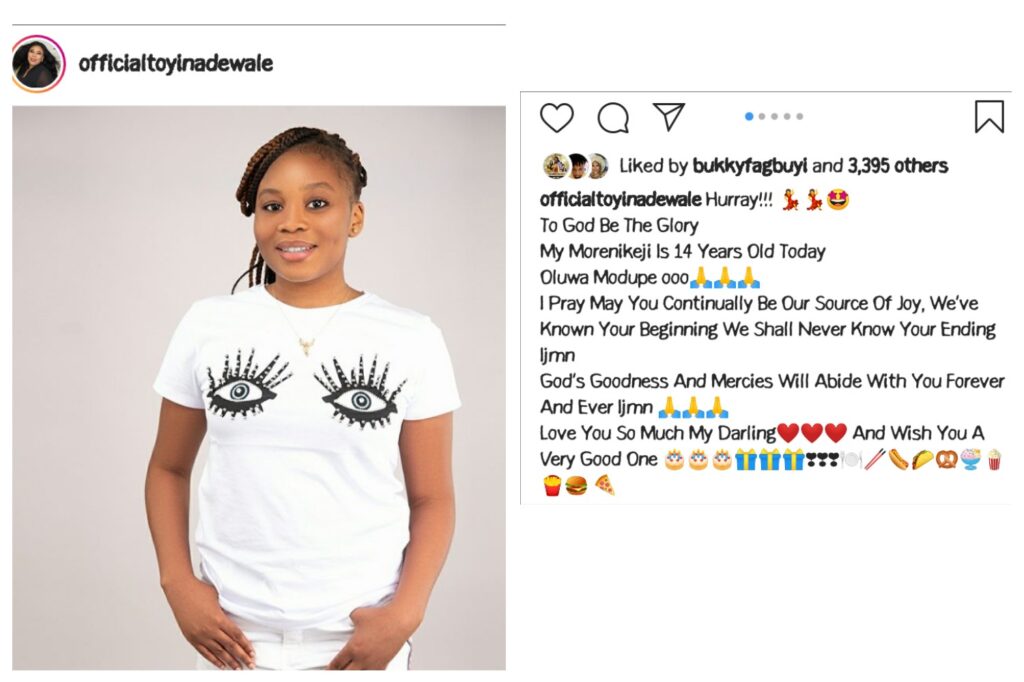 In another post she wrote;
To A Daughter Who's Super Smart

Fantastically Cool, Sweeter Than Ever, Totally Lovable Amazingly You

Oko Mi ADESEWA ❤❤❤❤❤❤❤

On Your Birthday I Want To Say I Love You, And I Hope You Know That Everyday Is A Special Day Because We're Together

Happy Beautiful Bornday Baby Girl

Bigger, Better And Greater You Ijmn🙏🎂🎂🎂🎁🎁🎁❣❣❣🍽🥢🌭🌮🍿🍟🍔🥯🍕🥨🍨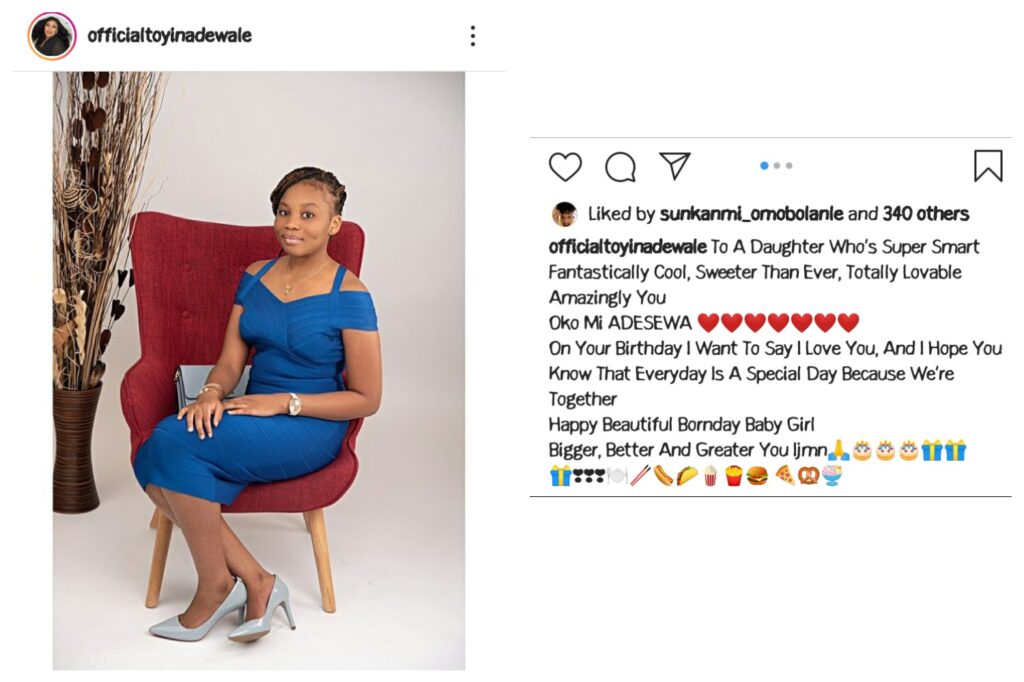 photos below;