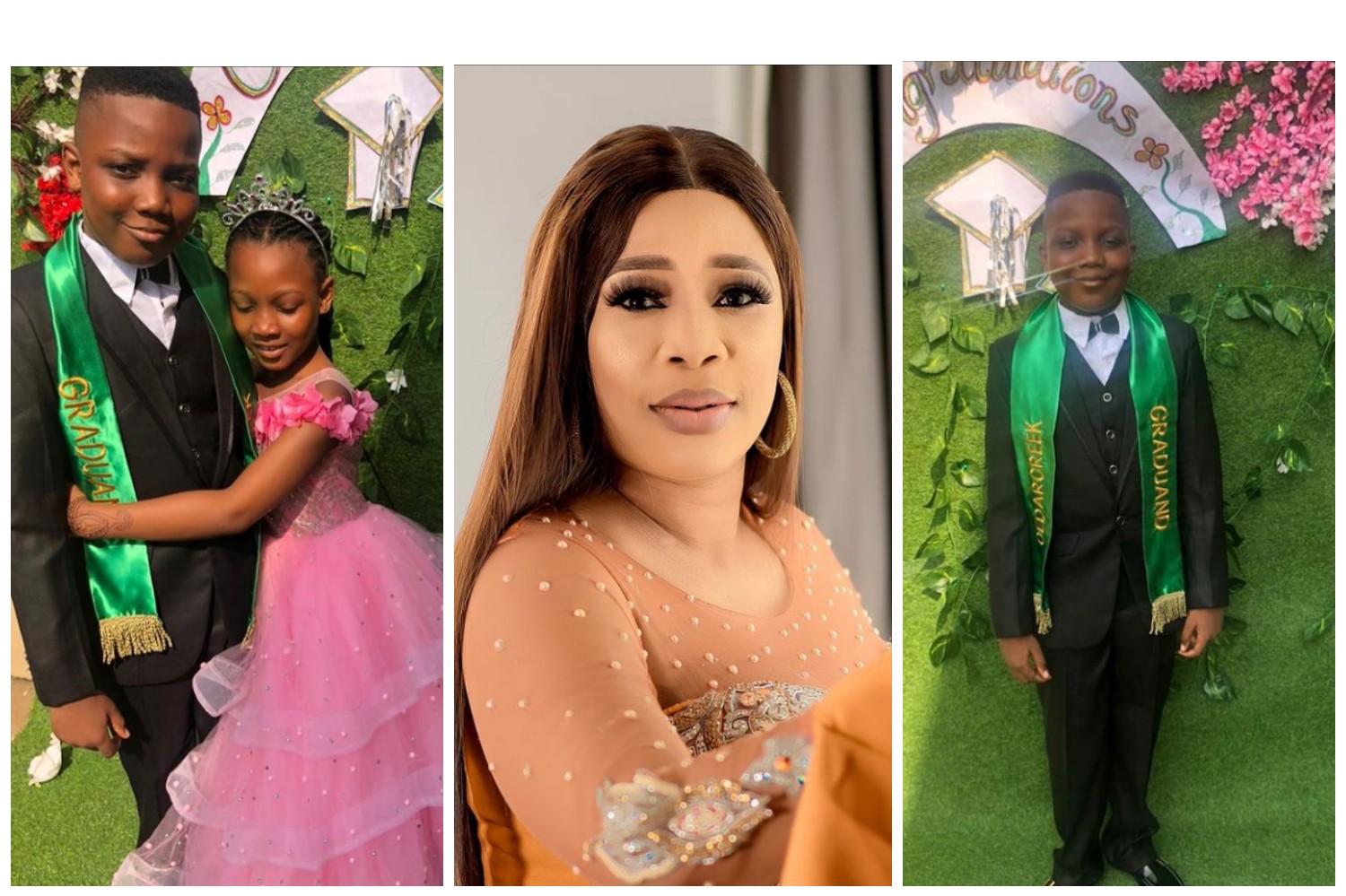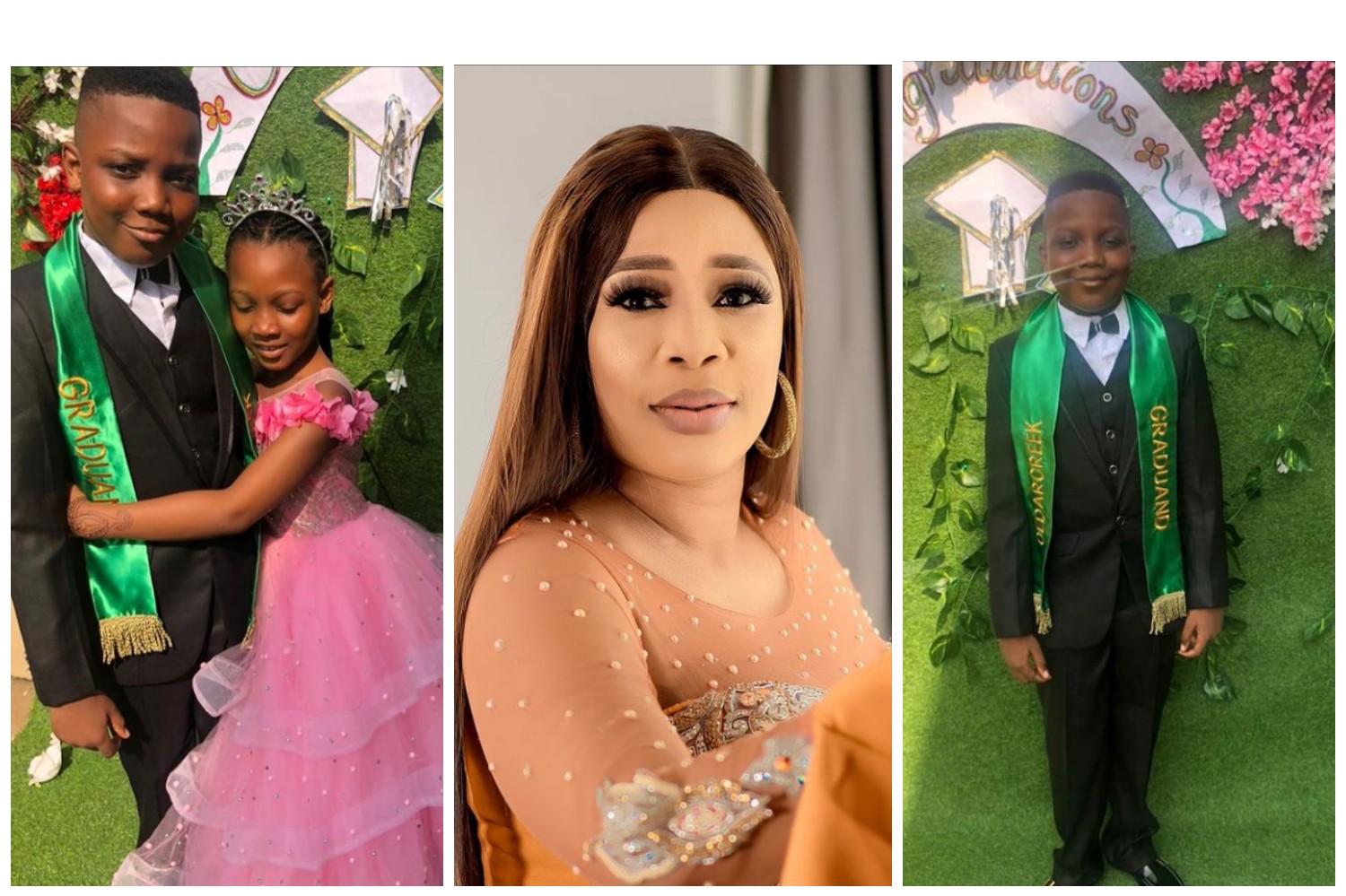 The talented Nigerian Yoruba actress Kemi Korede has taken to her social media platform, to announce the good news that, her son has graduated. This beautiful actress Kemi Korede shares stunning photos from the graduation ceremony of her son.
Celebrating her handsome son who just graduated, actress Kemi Korede wrote; Congratulations my love, I am so proud of you my golden son. My sonshine, it's so painful that I am not around due to the nature of my job, but I am with you in the spirit. Continue to excel in all areas of your life she said. So actress Kemi Korede has taken out time to celebrate her son's graduation on social media platform. Kemi Korede is a versatile Nigerian Yoruba actress who has made a name for herself in the entertainment industry. Kemi Korede was a trained nurse before she ventured into the movie industry. The movie that brought actress Kemi Korede to limelight is titled Ile Olorogun, and the movie was produced by Sunday Soyinka. Kemi Korede was born on July 15th.
she wrote on Instagram ;
Congratulations my Love 💃💃I am so proud of you My golden Son.my Sonshine,my king ❤️❤️😍😍 So painful I am not around due to the nature of my Job,but trust me I am with you in spirit love.. Continue to excel in all area of your life Mine🥰❤️

Her post;
Kemi Korede attended Ifelodun primary school at Iyana-paja, she then proceeded to State high school at Yegbe. After her secondary school education, she went for a nursing course in Ilishion near Ijebu Ode, she spent 3 years there. Kemi Korede completed her mid-wife course at General Hospital in Ighondo Lagos State. Kemi Korede then practised for 5 years after she finished her nursing course. She later abandoned nursing to focus on acting in the year 2000. Kemi Korede has proven to be one of the best actresses so far. Kemi Korede first movie production is titled Omobewaji and the second movie she produced is Abo Oja. Kemi Korede has won numerous awards and nominations to her name. Kemi Korede is happily married and blessed with 3 children. So congratulations to actress Kemi Korede, as her son finally graduated.
More photos;