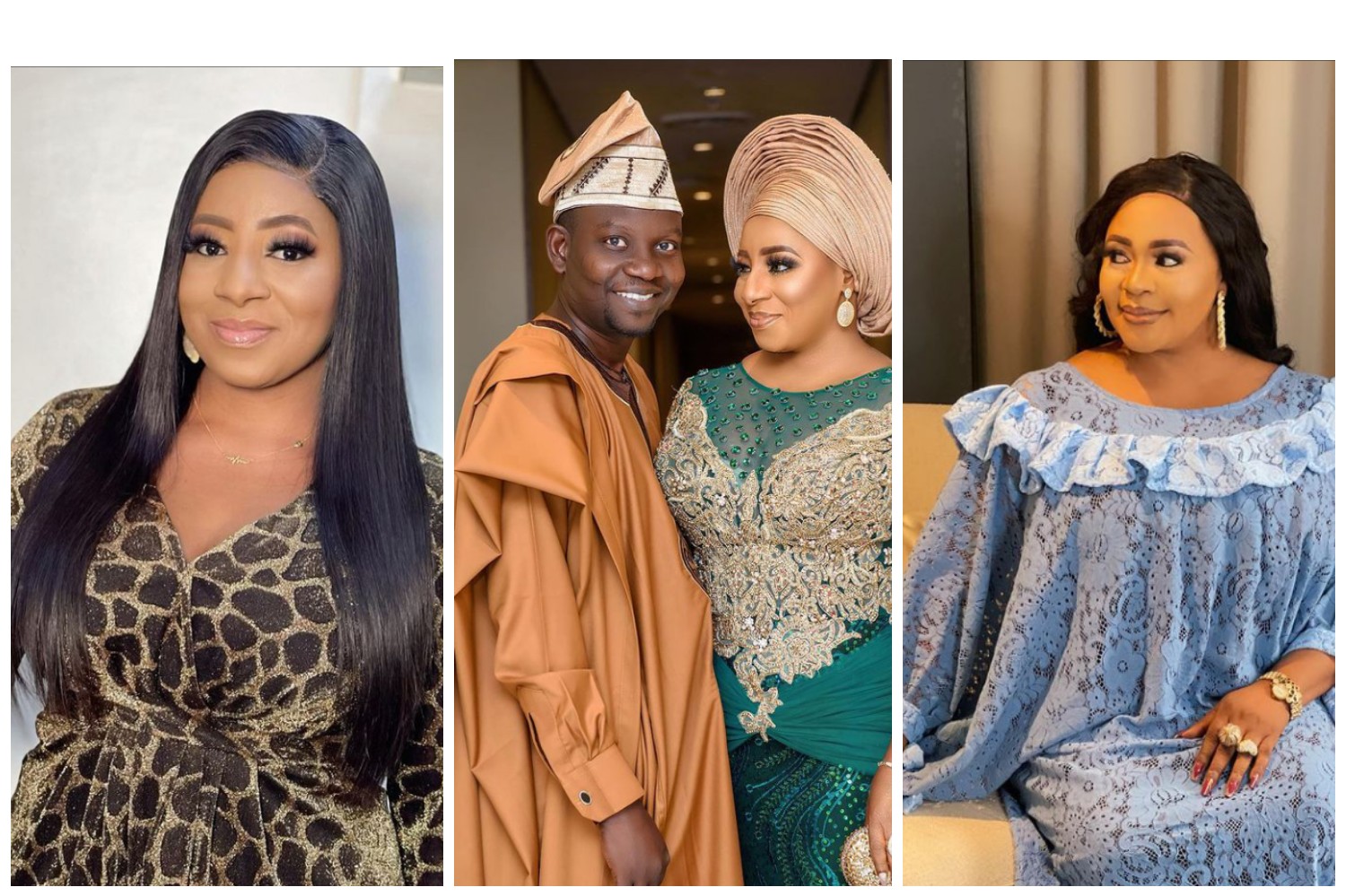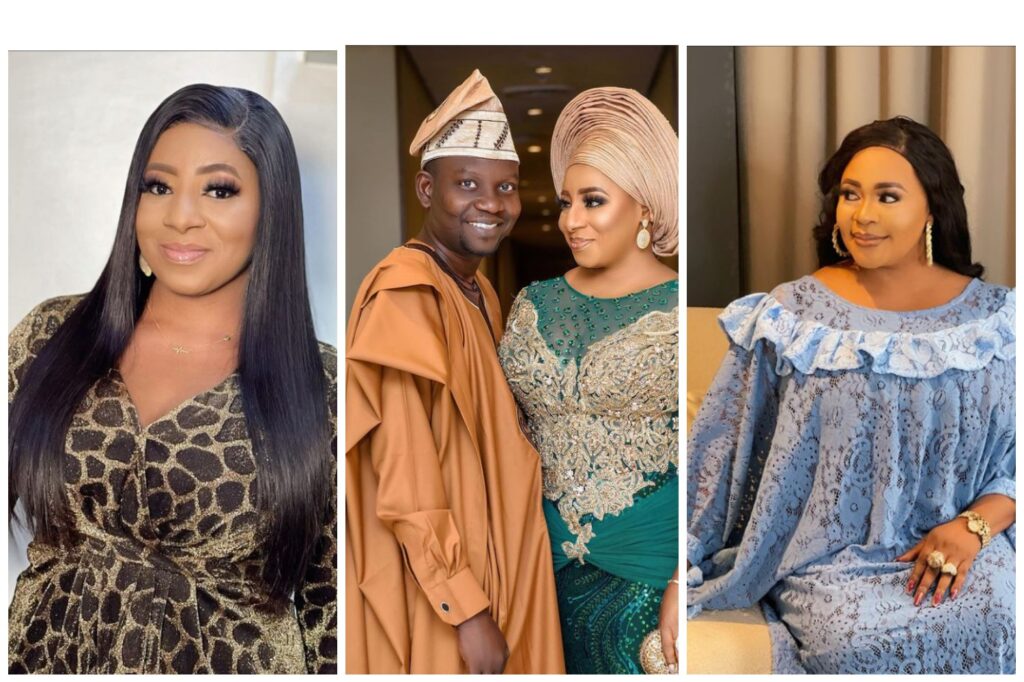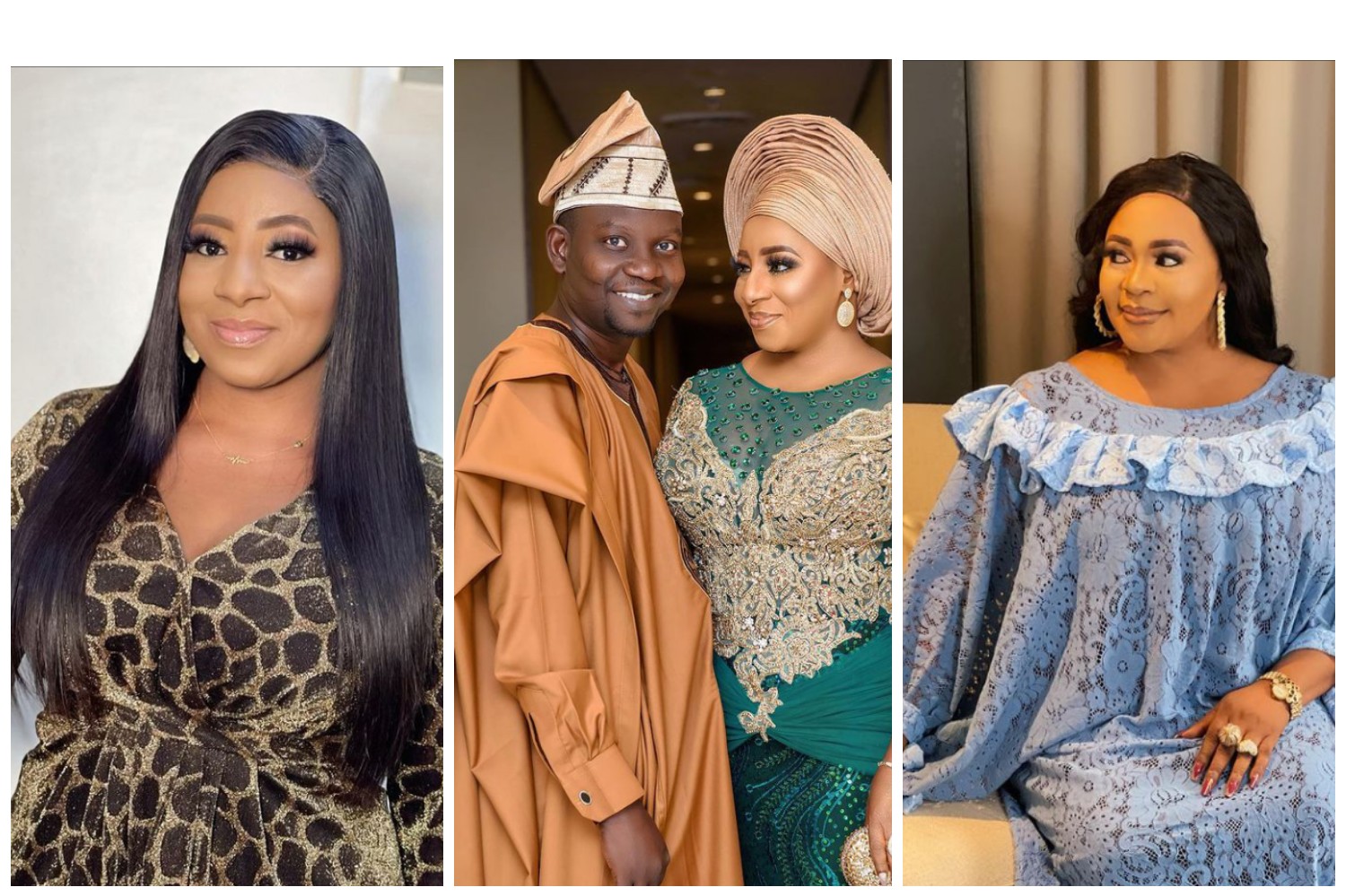 A story of how Nollywood actor, Afeez Owo allegedly cheated on his wife, Mide Martins with her best friend, Zanzee.
According to controversial blogger, Gistlover, Afeez Owo cheated several times on Mide with Zanzee who is a popular cloth vendor on Instagram.
It was also disclosed that Mide stopped bring friends with Zanzee after she did her husband dirty by refunding him the money he paid for the land she sold to him.
It was mentioned that Zanzee sold the land to another person at a higher amount and she decided to refund Afeez Owo who only made part payment.
Gistlover said that Mide stopped modelling for Zanzee after what she did to her husband and she decided to start her own clothing line.
Actor, Kola Odunlade was also accused of cheating on his wife with Zanzee and breaking up with her after she gave her N1M and became authoritative afterwards.
Taking to Instagram to reveal all these, Gistlover wrote;
'Hello tueh tueh,This was How The Yam pepper scatter scatter between Actress Mide Martins and her bestie, Zanzee Bolatito started.
According to our source, Mide influences out of the love she has for her friend(Zanzee)almost for free, Zanzee gives her peanuts once in a while when she wants to and Mide kept pushing the brand without complaining.
Zanzee on the Other hand sold one of her land to Mide's hubby for 4m and he begged and gave her 2m to balance 2m when he has, then the land appreciated to 10m and without asking or thinking twice zanzee resold the land and refunded the 2m to afeez who became very angry and warned his wife to stay away from her but mide refused.'
All hell was however let loose when Mide started influencing another clothing brand owned by a lady whom she influences hair for,according to Mide It's not her kind of cloth Zanzee sells but Zanzee wouldn't listen and stopped calling Mide for shoots again then started doing the shoots on her own and with someone else, that's why she is also using jaiye so as to spite mide,As if that's not enough,Zanzee still went ahead and used a mutual friend to expose her relationship with mide's husband to spite her(Remember the gist of Mide husband Knacking Zanzee In Zanzee's house old gist on here tho) According to Zanzee it's payback time for Mide,because according to her,Mide snatched one of the nollywood boys knacking Zanzee back then when Mide is still very much married,they had a serious fight about the guy then but later settled it amicably before it got to Vawulence Headquarters,Bolatito Zanzee who is a Bisexual lady had no choice than to move on to Oga Odunlade Adekola then,when Odun sef Dey form hard to get mama dash am 1m,naso Odun carry him prick come Zanzee house then o and they started doing what mummy and daddy use to do and madam Zanzee was lavishing money on him then until Zanzee want Dey Boss baba around,Naso Odun carry him prick run that time,All these bestie bestie up and down,Na like this he Dey end o No bestie anywhere o,Mide sef no take am easy as she don go start her own clothing line so Zanzee can kuku die,the clothing line is to spite Zanzee too,i come in peace'