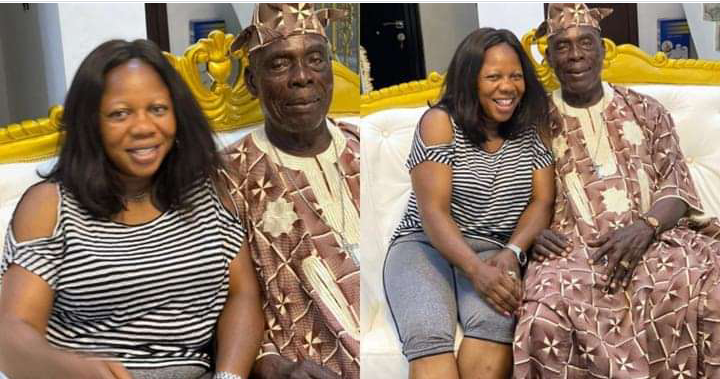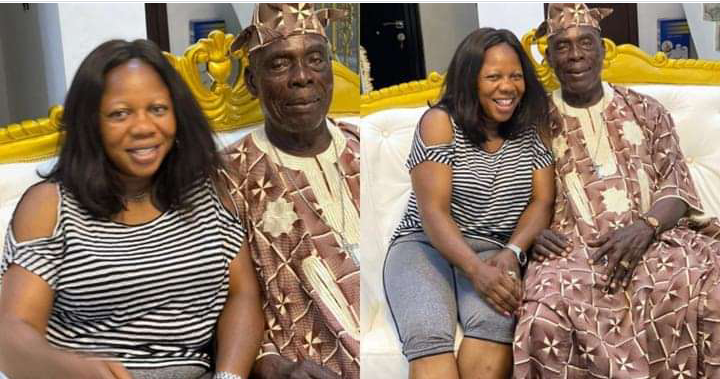 Popular nollywood actress, Esther Kalejaye, also known as "Omo Jo Ibo", has announced the death of her father. The nollywood actress, who took to her Instagram page on Thursday, said she was shocked at the demise of her father. Esther, who uploaded the picture she took with her father on her Instagram page, said though she loved her father God loves him more. The nollywood actress revealed that her father had requested that she throw a birthday party for him next month ad that was what she was planning to do until his shock demise.
In her words;
Daddy i love you,but God love you more, you said you wanted me to throw a birthday party
for you on the 4 of next month that's what am planning for,I don't know you will leave me like that
#RIP #reastinpeace
Her fans and colleagues have taken to her page to console her. They prayed for the departed that his soul rests in peace. Esther Kalejaye is a popular nollywood actress. She is married to popular actor, Eniola Afeez. She has acted in several movies and produced many.