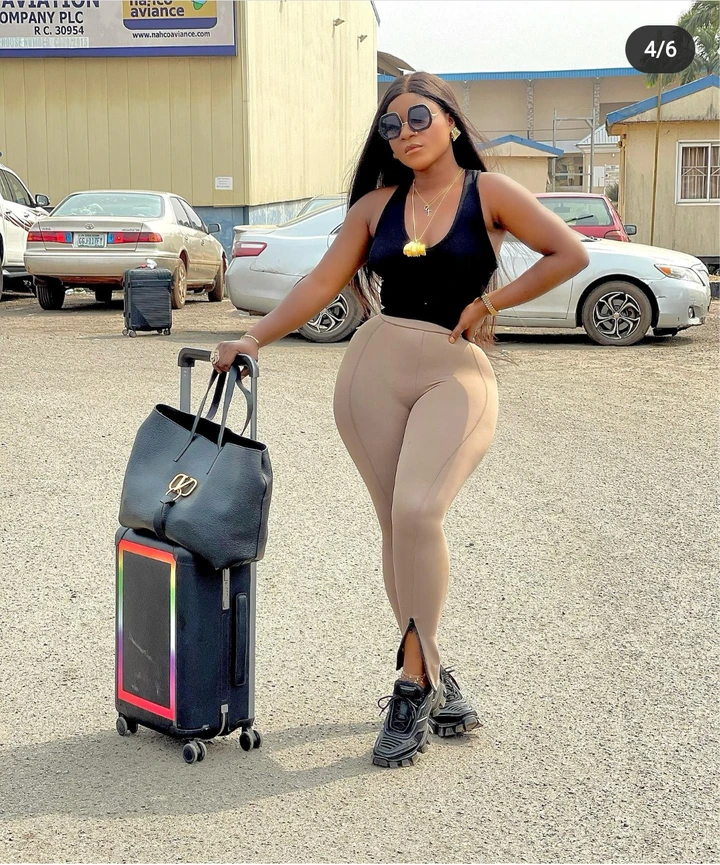 Popular Nollywood actress, Destiny Etiko, took to her Instagram page to share pictures of her lovely outfit at the airport while she was preparing to take her flight. She shared pictures of herself in a lovely outfit while holding her travel bag. The endowed actress shared the pictures to show off her lovely outfit and to let her fans know that she is traveling, as she shared her location as Enugu International Airport.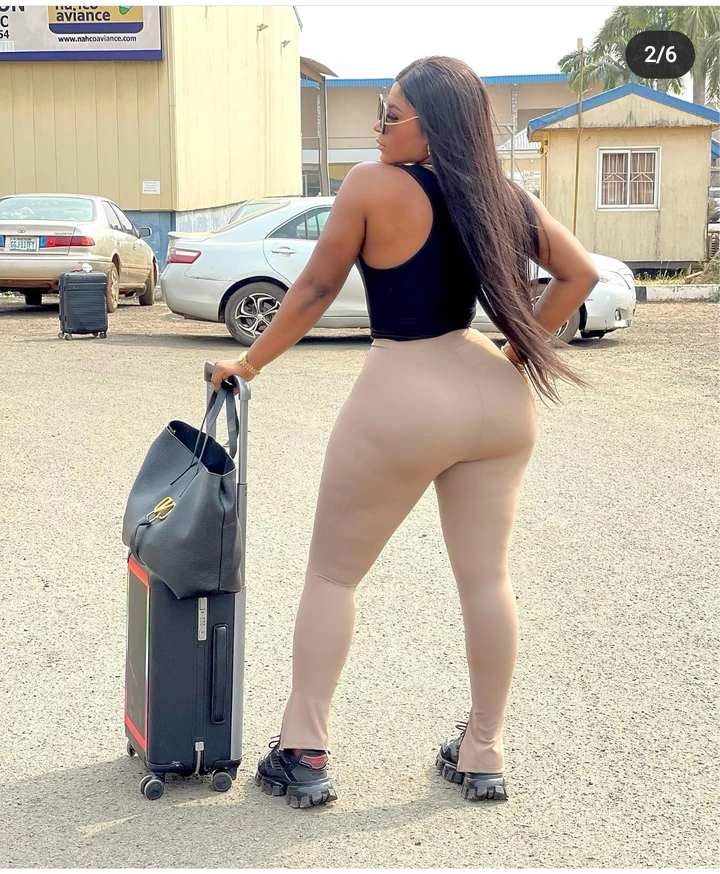 The Nollywood actress looks cool and stunning in the photos, and people can't help but express their opinions on the photos. The photos are aimed at showing people how beautiful she looks in her outfit and to let people know she is traveling somewhere, and some of her fans were stunned to see her looking so pretty in the outfit, which looks beautiful on her, with some even commenting on how much they love her dress.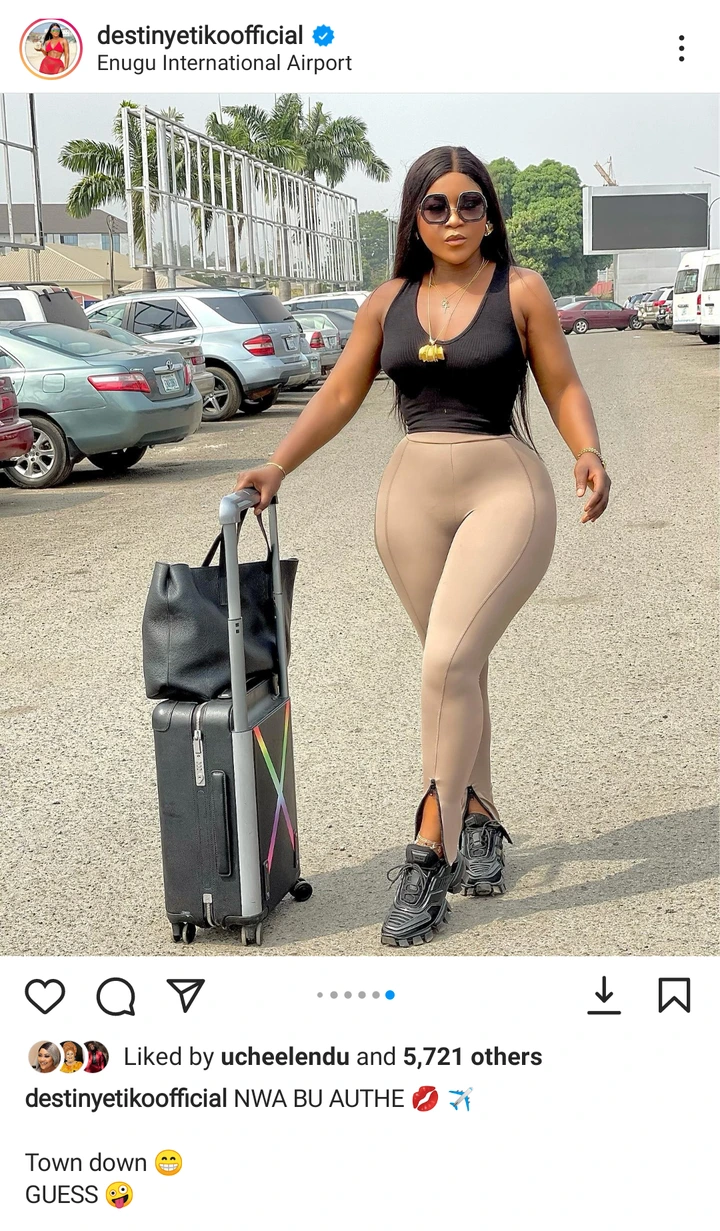 The photos did attract many reactions from her fans, who sent their comments and reactions about her traveling appearance. Other followers also responded, with some of them telling her how beautiful she looked in her outfit, while others said they would miss her.
Check out people's reactions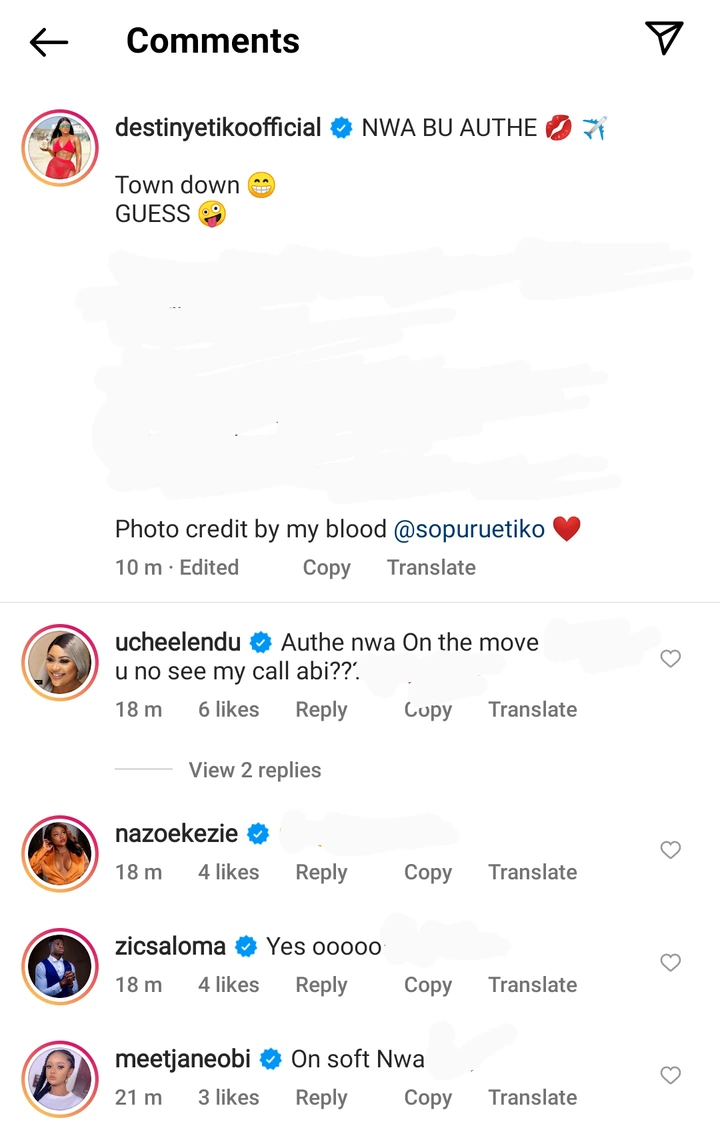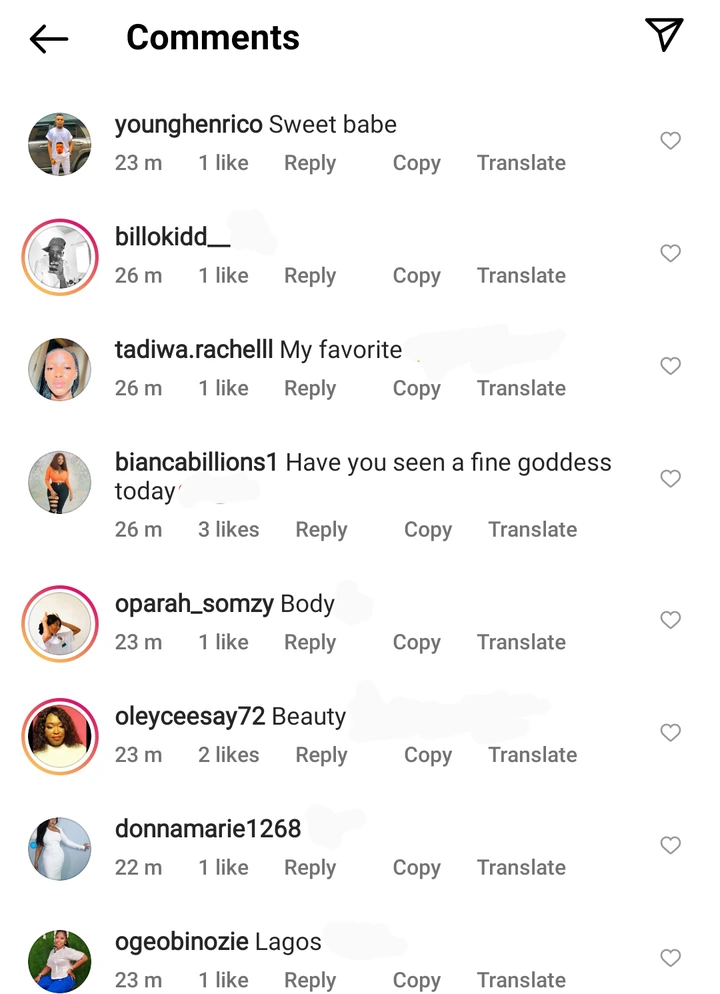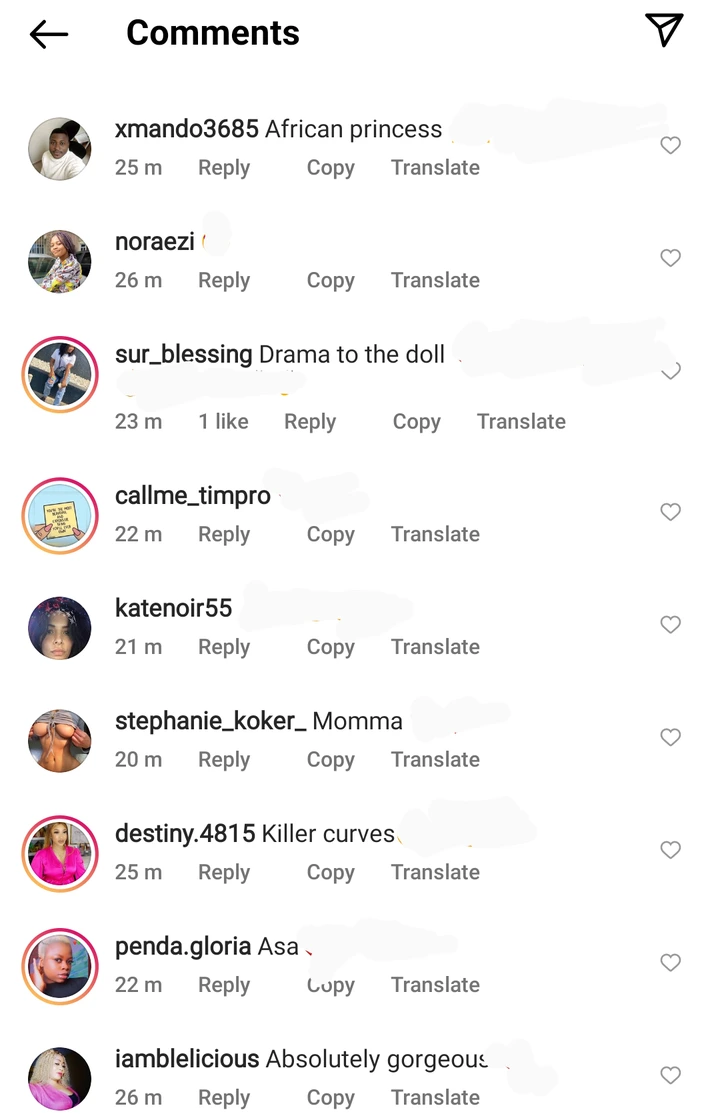 If her followers' comments on her post are anything to go by, it means the popular actress is well-appreciated by her fans, who express their admiration for her through comments and reactions. Destiny Etiko is recognized for her versatility in movies and wearing stylish outfits, which she shares with her followers on a regular basis, and her fans frequently express their admiration for her by reacting to her posts on Instagram.