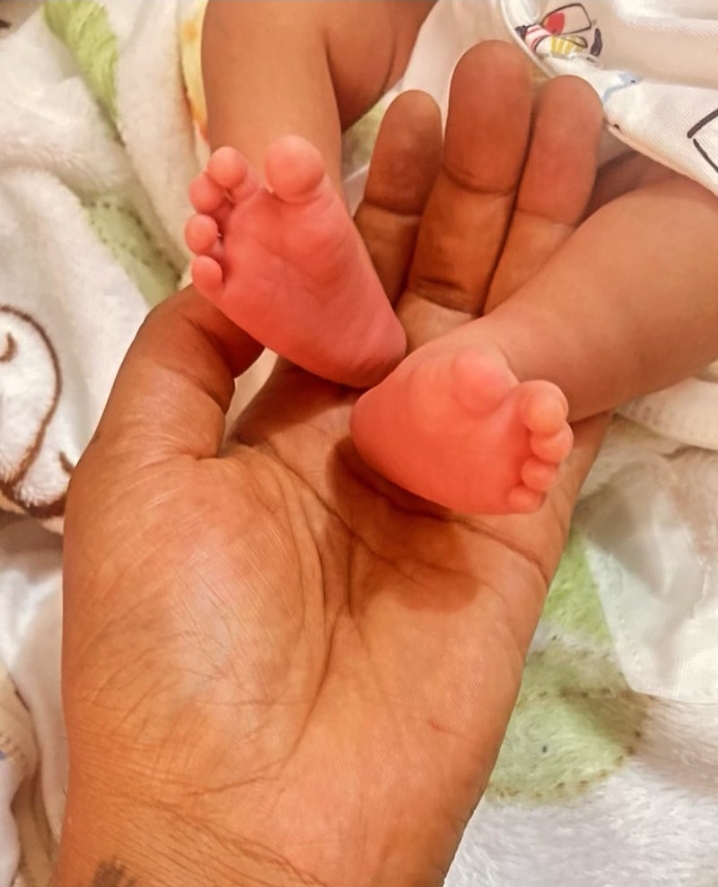 BBNaija graduate, Teddy A and Bambam welcome their second child barely a day after celebrating the birthday of their first child.
The duo who marked the birthday of their first daughter, Zendaya, yesterday took to instagrame to appreciate everyone for their support.
"Thank you all soo much for being a significant part of my baby @zenadenibuyan 's day 💋🥰🎂🌹 thank you plenty for the wishes and more," Bambam wrote on her Instagram page while sharing dazzling photos of her daughter.
Barely 24-hours later, the expectant mother took to her page to announce the arrival of her second child whom she named 'Akorede.'
"Akorede Maya Adenibuyan 03:03:2022 💖💖💖💖💖💖💖💖💖💖💖💖💖," she wrote while sharing a supposed photo of her newborn baby.
The announcement has been getting several congratulatory comments.
Recall in a recent interview, the Reality Show couple talked about their marriage, starting a family and relationship.
The couple who met at Big Brother Naija Reality Show has been waxing stronger in marriage.
When Bam Bam as asked what her impression was when she saw Teddy A for the first time, she said, "When I saw you in the house I was like this is the typical kind of person our parents used to warn us about…problem…danger. But look at me now," she told Pulse while stroking her belly bump.
The couple also talked about how their first date went, which according to Bam Bam, was one of the most memorable moments of her life.

Bam Bam described her husband as being protective, principled and very annoying.
When asked what Bam Bam does that annoys him the most, Teddy A said his wife's passive-aggressive nature which reminds him of his mum.

On Teddy A's greatest achievement, Bam Bam said, "I believe one of his greatest achievements is holding the family down. I wouldn't want to mention the other one because it is still cooking."

Teddy A said the three things he loves most about their relationship include his closeness to God, his wife's ambitions and just being with his wife.

Bam Bam and Teddy A became an item after their stint at the third season of Big Brother Naija. It didn't come as a surprise when the couple decided to tie the knot in 2019.

Bam Bam and Teddy A welcomed their first child back in 2020.

They had a very beautiful wedding ceremony in Dubai which was attended by friends and family of the couple.