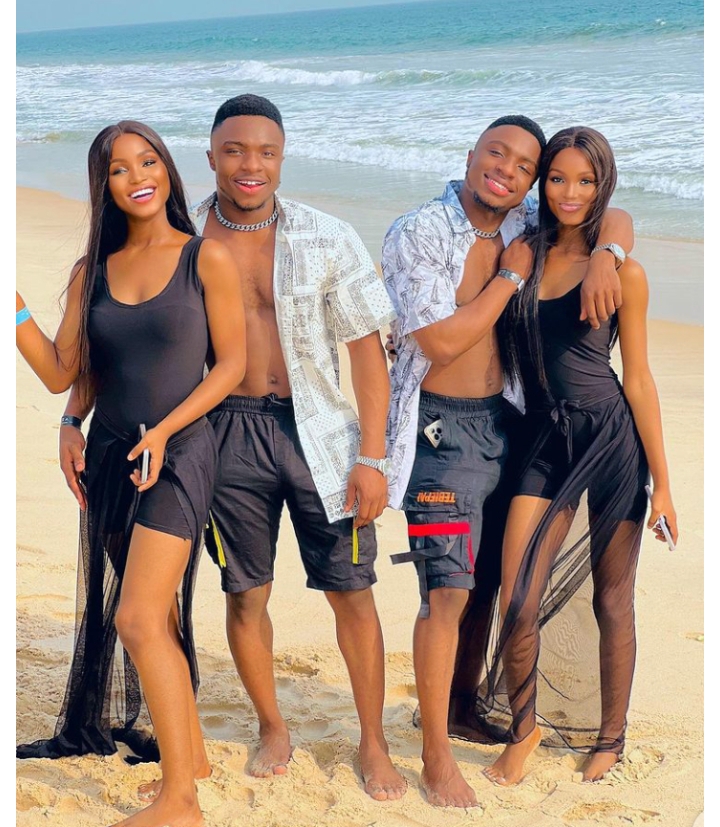 There are these popular twin entertainers, Oladimeji Doyin and Moyin, better known as Twins Love, who are in a relationship with another popular Twin Entertainers, Daniel and David. They have recently made their relationship open to everyone and the majority of their fans find the twins combination interesting and lovely.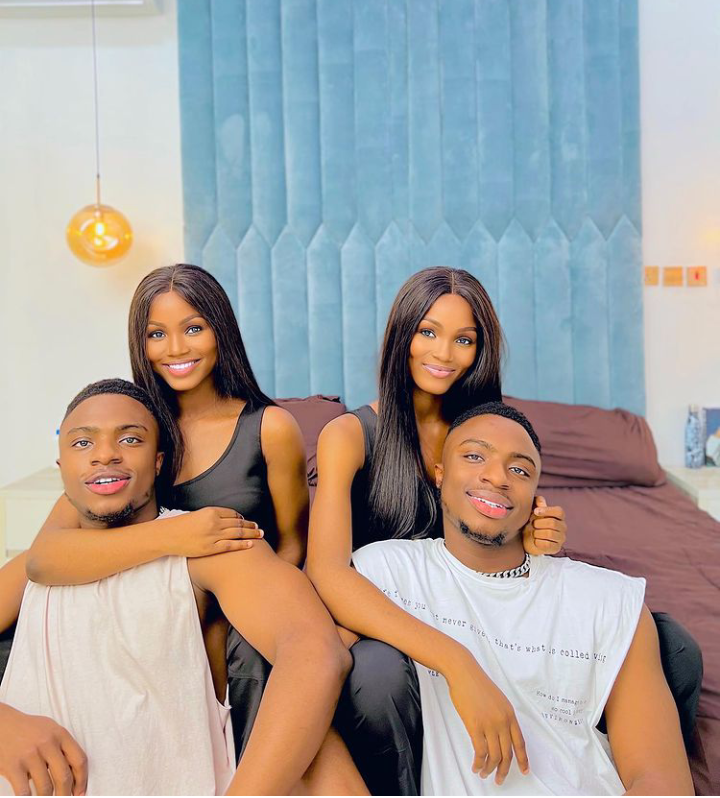 Photo credit: Twinzlove
Twinz Love, Doyin and Moyin have revealed to be in a relationship with famous Tiktok twin, Doubledstwins, David and Daniel. It started after Twinz Love posted photos of them with those twins on their Instagram handle. After the first photos they posted, they have been disclosing more loved-up videos and photos with Doubledstwins David and Daniel.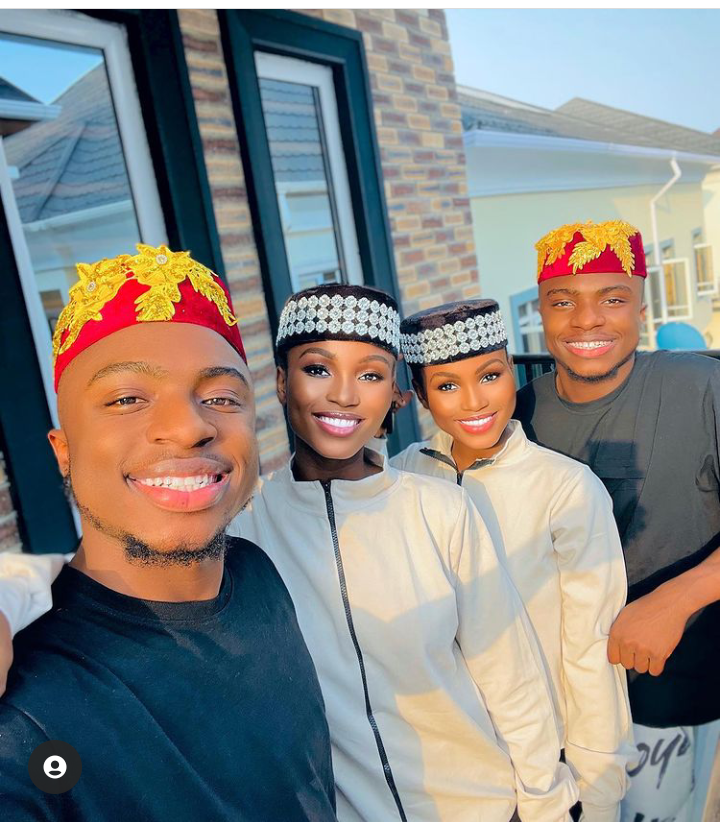 Photo credit: Twinzlove
Twinz Love had sometimes posted their photos with the sweetest captions, while David and Daniel did the same too. They sometimes create entertaining contents since they are entertainers. There love stories on social media have been one a lot of people would love to experience. There relationship is all over Tiktok and Instagram.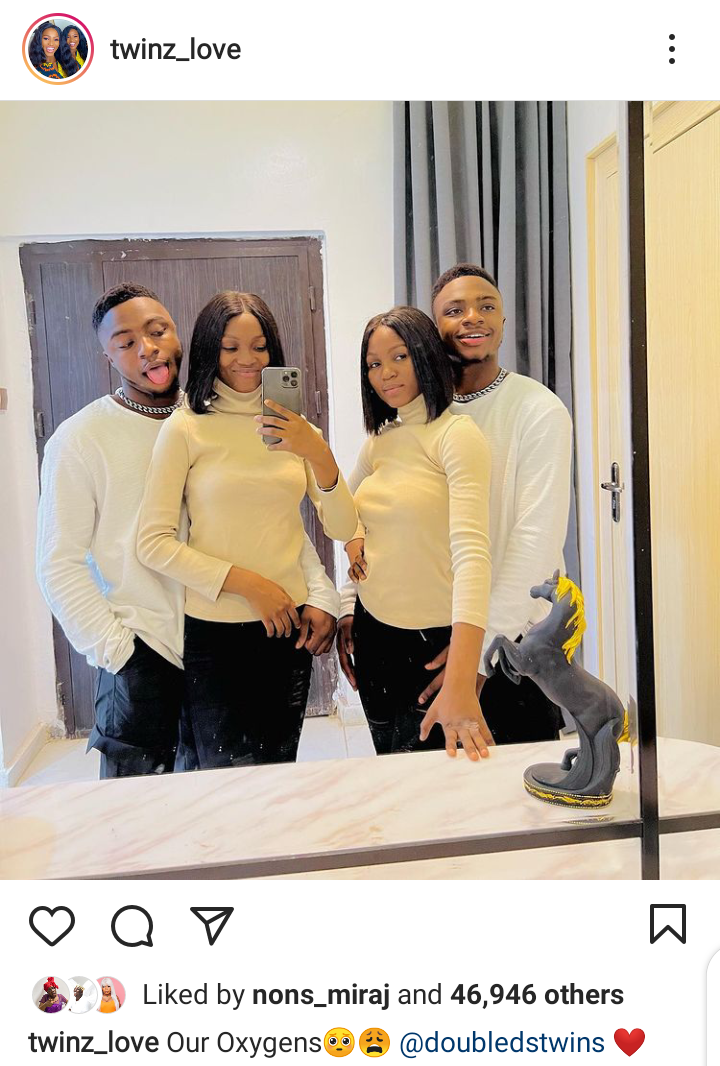 Some of their fans find their lovey-dovey lovely from the very first day they disclosed their partners on Instagram. It is true that we have heard and seen stories of twins falling in love with twins and getting married to each other, but I have not seen such in celebrities, so experiencing this one is one thing a lot of people are eager to see always.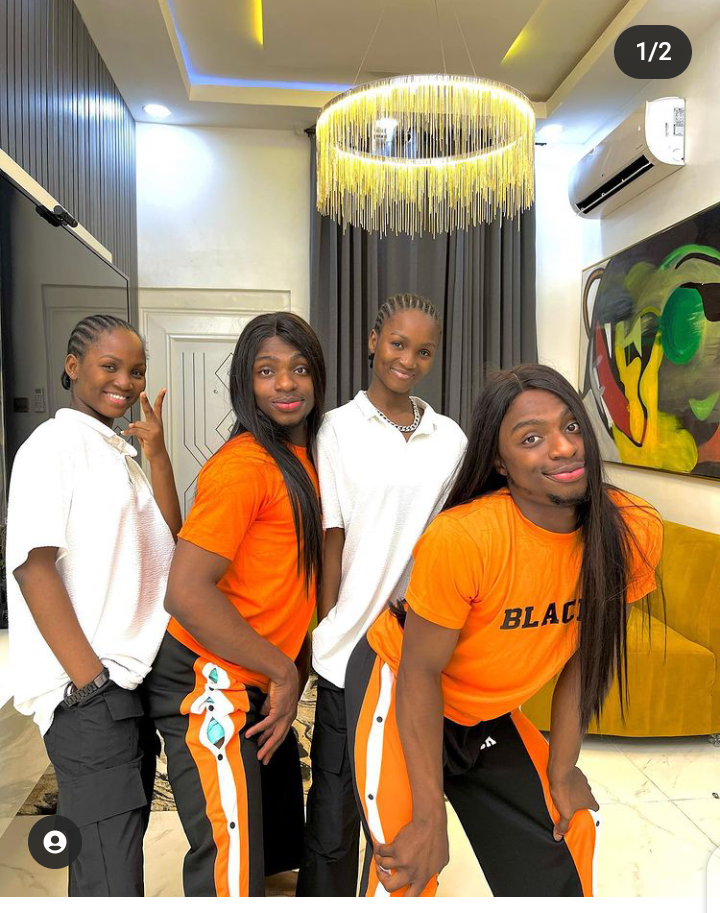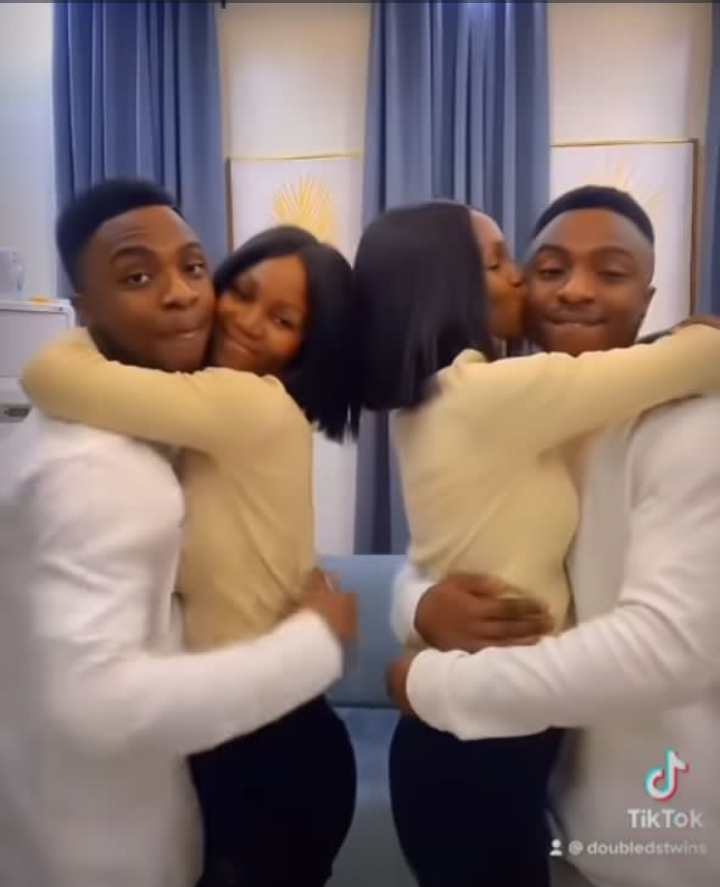 Photo credit: Twinzlove
One of the most interesting parts of these relationships of these twins are their identical looks. Moyin and Doyin are identical, while Daniel and David are also identical. There was a time a curious fan asked how they were able to identify their partners, and they openly demonstrated it in a video on Tiktok. The truth is a lot of fans are thinking that they might be a mix-up some day since they are all identical. There is no way you could differentiate between Doyin and Moyin. Same as David and Daniel.