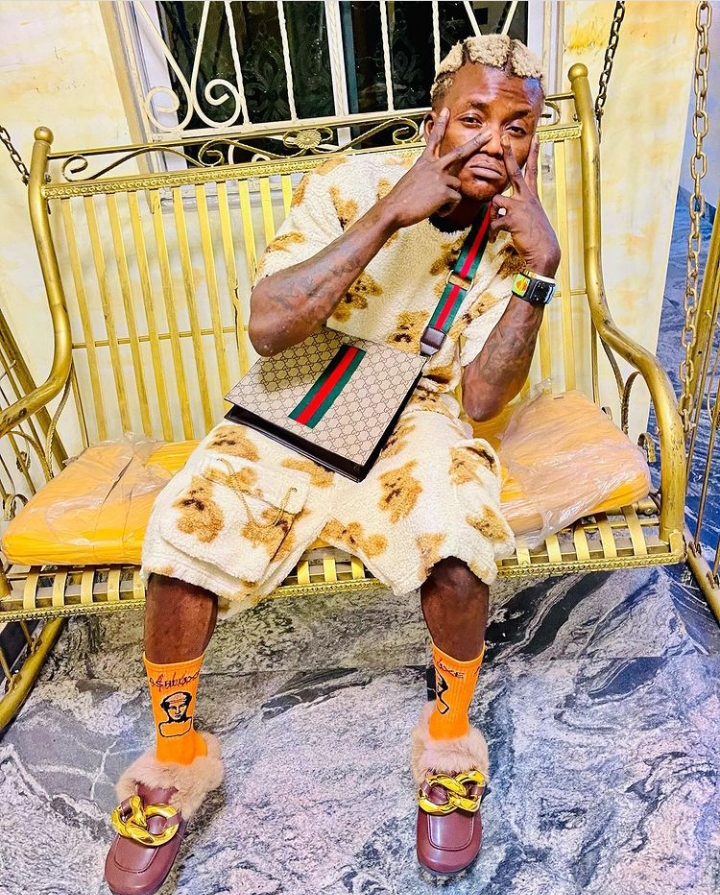 Nigerian singer, Habeeb Okikiola better known as Portable has crashed his new Range Rover SUV on Tuesday, March 29th, 2022.
The singer who is having a tough time navigating through life, was alleged to have been under the influence of many things which occupied his mind.
Portable almost destroyed the new whip which was giving to him as a gift few months back.
Luckily for him, the car wasn't damaged as he took to his Instagram hours later to appreciate God.
Portable wrote, "Thank God Modupe nothing spoil Zazuu motor".
It was recalls Portable was removed from performing at an event in Canada.
The singer's online behavior most especially his unjustifiable sacking of his manager and members of his team had made an event consultant to yank him off the list of performance in an upcoming Canadian event.
According to MC Morris, the event consultant cum comedian, he removed the singer from his upcoming show because he couldn't condole his erratic behaviours.
He opined that a beautiful song without a beautiful attitude is a beautiful nonsense.
He noted how the singer has sacked two managers in less than one year.
He added that he has written to Canada immigration to deny his visa.
"For those that are asking why I removed idamu adugboyin from my May 22 show. Talent is not enough, a beautiful song without a beautiful attitude is a beautiful nonsense. Two managers in less than a year, even sack innocent DJ that his job is to play song and scratch shaka shake. I cannot koshi Mero am sorry. All transaction cancelled and ijoba danku am sorry, no one should use my invite pls, I already wrote to immigration to deny the visa".