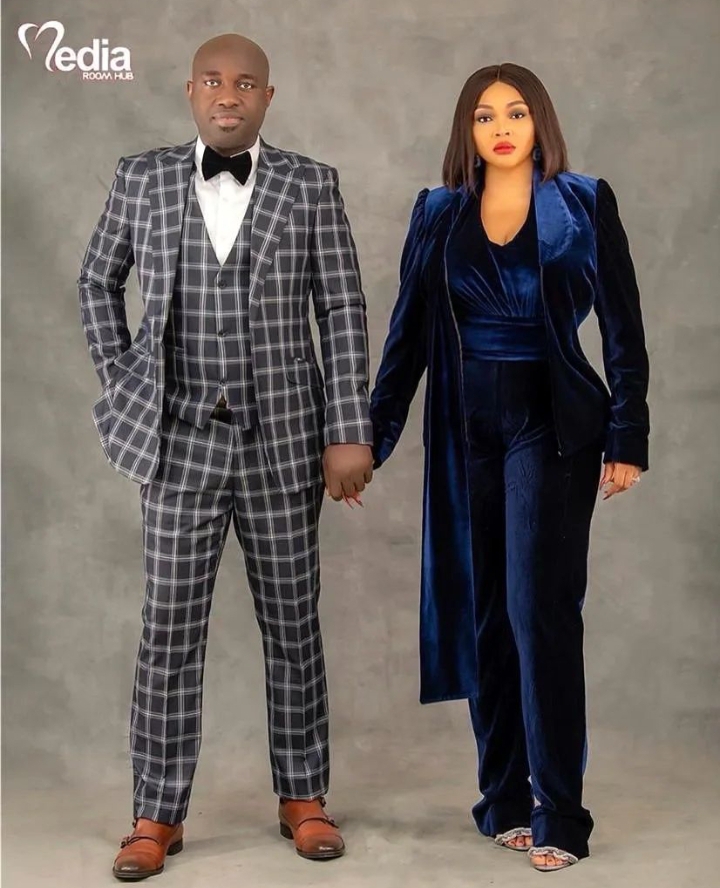 Nollywood actress, Mercy Aigbe has finally addressed rumours that she moved out of her husband's house.
News reported hours ago that Mercy Aigbe had allegedly packed out of her husband's house after been exposed for lying about a Range Rover car gift she received from a brand in 2021 during her birthday.
This was disclosed by Instagram blogger, Gistlovers who alleged that Adekaz and his wife Funsho had built the house together, and despite staying abroad, she often visits Nigeria.
The source alleged Adekaz bought Mercy Aigbe's Range Rover in 2021 to convince her of his readiness to marry her, which is against the report that a brand gifted her the car.
Gistlovers also alleged that Adekaz's intention in marrying Mercy Aigbe was to use her to accomplish his political career.
Now opening up to blogger, Tosin Silver dam, the actress and mum of two, Mercy Aigbe debunked such reports.
She boldly affirmed that she is in her husband's house and isn't moving anywhere.
The actress stated that she wouldn't be publicly addressing the issue as she is busy chasing money.
She said, "It's a BIG lie jare, It's not only pack out is pack in, wo Tosin, everyone can believe whatever they want to believe, I am busy chasing money. I tanda gidigba for my bubby's house".