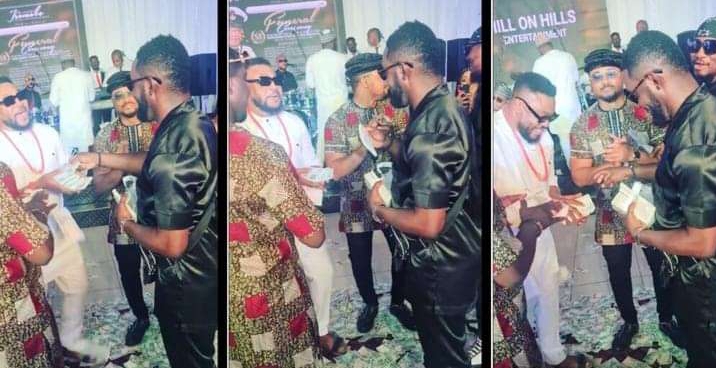 Nigerian comedian cum actor Ayo Makun popularly called AY joined other Nollywood stars and friends of Nosa Rex in Edo State as he laid his father to rest.
Nosa Rex, who had lost his father earlier this year, threw a big burial party for him that left some social media users asking about his age.
A video on his Instagram page captured the moment AY stormed the dance floor with bundles of Naira notes to spray Nosa Rex.
Amazed with AY's display of wealth, the master of the ceremony started hailing the comedian, saying he was on a bundle level.
AY's display of wealth caused an uproar on social media, with many people asking where they are getting the money considering the current economic situation in the country.
ericmoore_mpr wrote: That money get address for em body, looks like that money E-Money give you that day for your show
iam_valerie4me wrote: Where una dey see this money
oluchukwu_jenny wrote: Man like Bros Ay you are too much
melisaifunanya wrote: As AY enter with bundle, JrPope ran away with his 20-20 naira. Swag oshi.