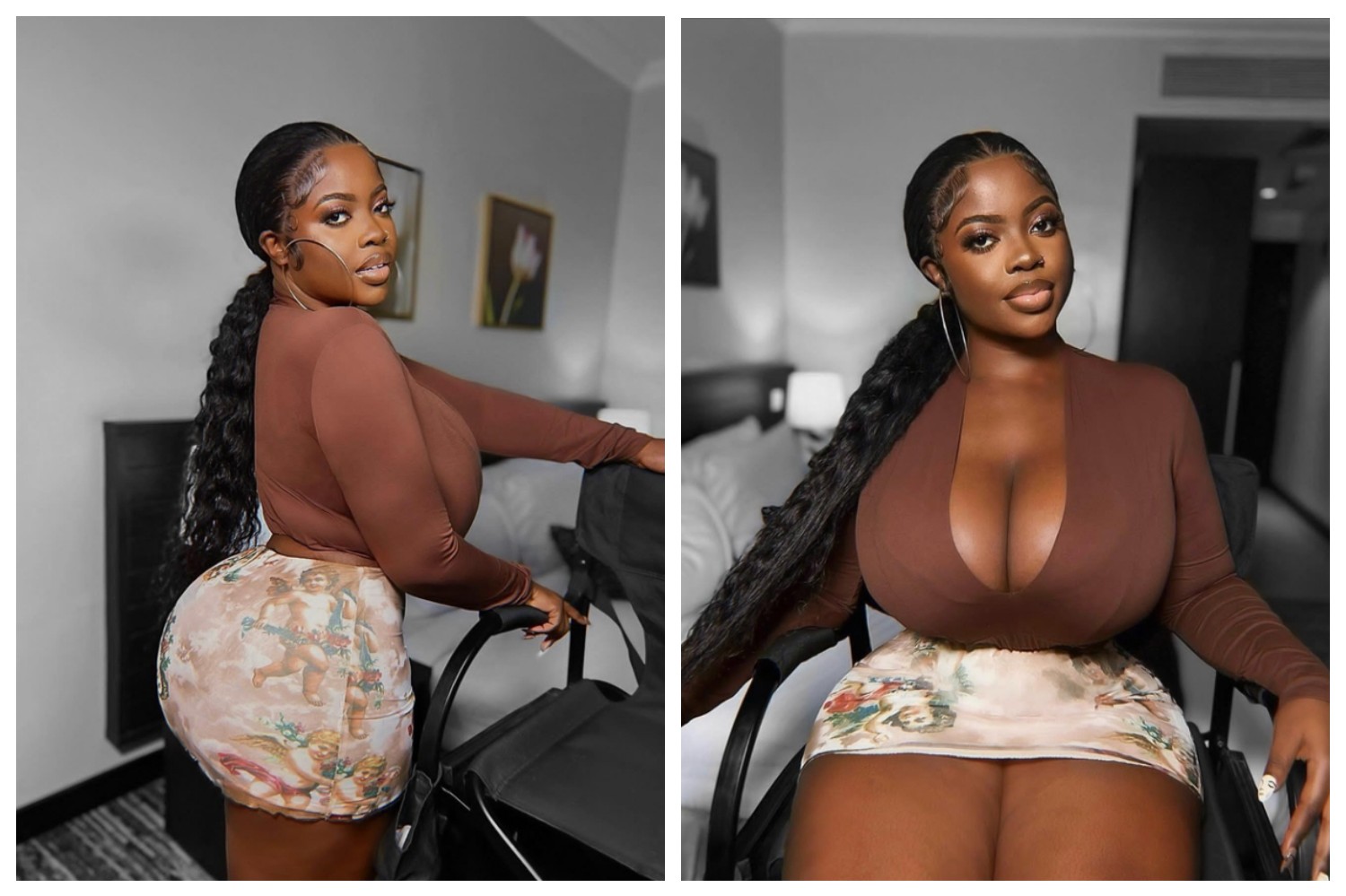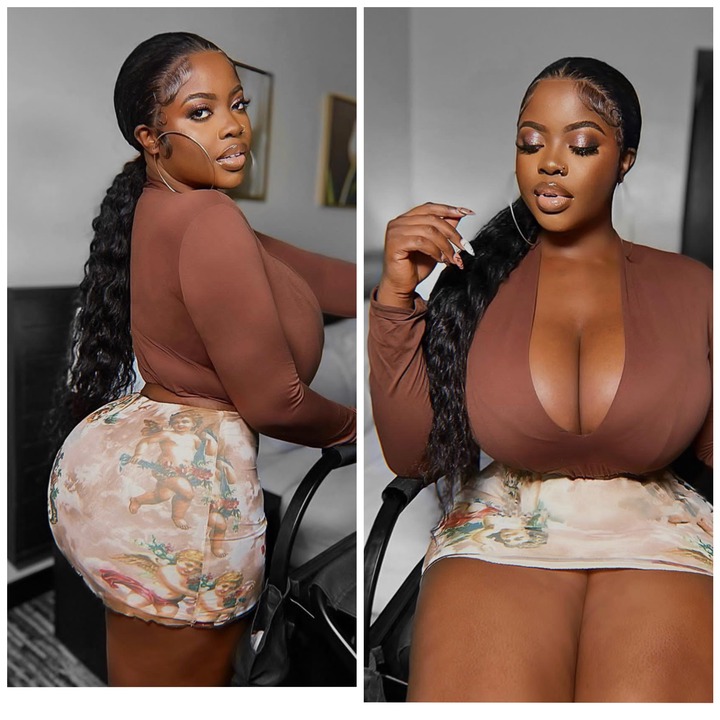 Peace Olayemi, who is also known as Melaninspride on Instagram, has been able to draw the attention of her Instagram followers on May Day with her new pictures where she showed some calmness to show off her new looks, which featured her new long hairstyle. The renowned social media influencer shared the new pictures to affirm herself as the real deal as she dazzles in a brown-colored open-chest outfit.
Peace Olayemi's new looks captivate the eyes as her neatly done make-up was done to match the colour of her skin and that is quite amazing. Her beautiful looks in these pictures were aided by her new hairstyle, which is so adorable and breathtaking. She matched her beautiful looks with a brown-coloured open-chest outfit with a short skirt as she took the pictures in different postures.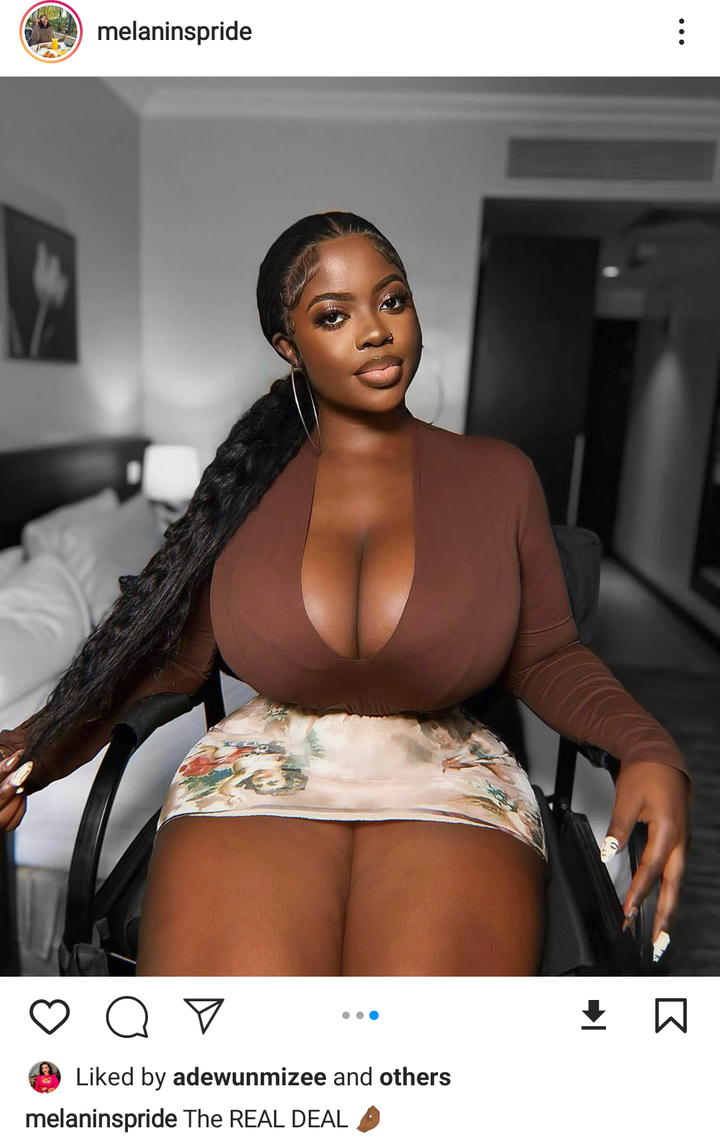 She used her simple but classy caption to regard herself as the real deal. She said, "The real deal." This caption divines her perfectly as she has achieved a lot of success as a model and social media influencer. Coming up with something that attracts people on a regular basis is not as easy as it seems, and that is while she is right to call herself the real deal here.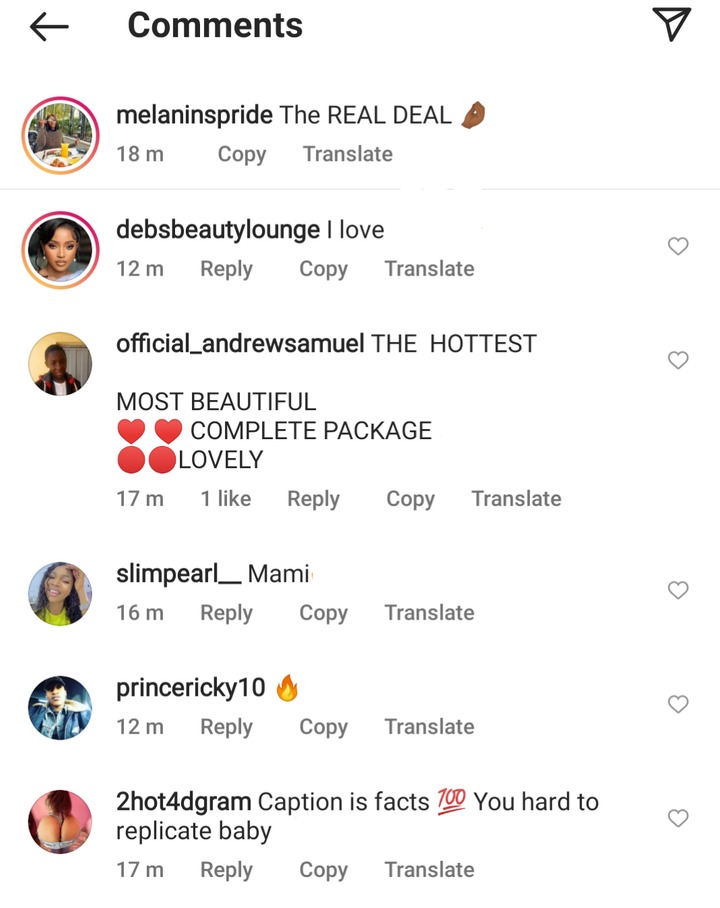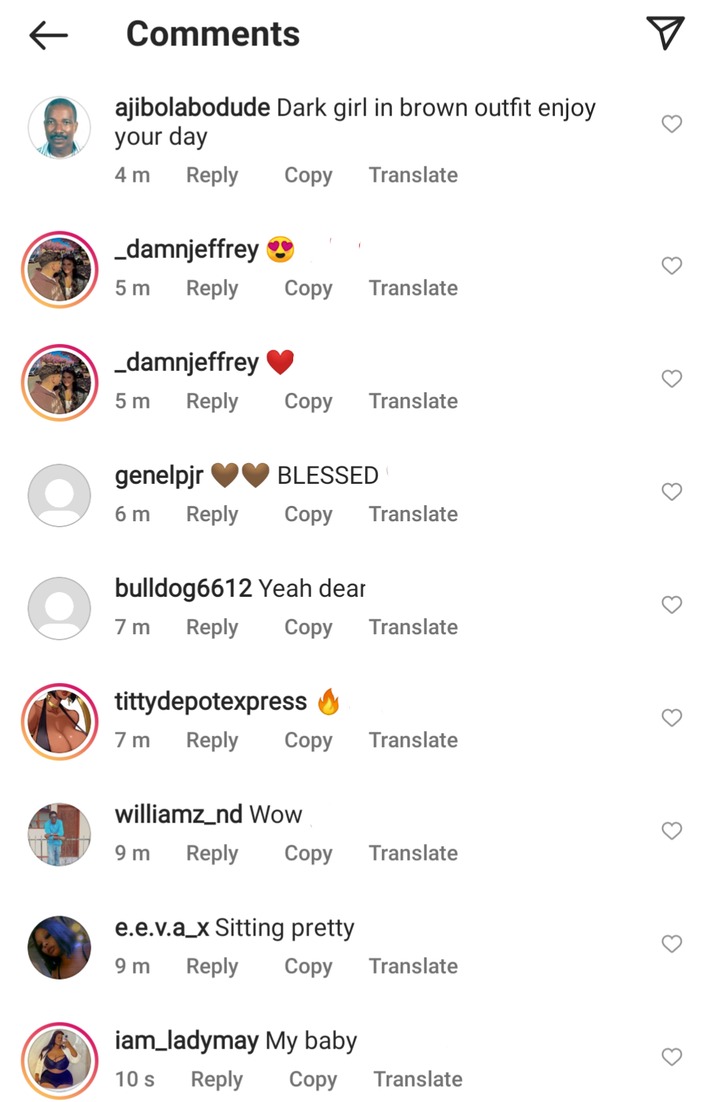 Peace Olayemi will be pleased to see the positive comments flowing on her Instagram page because she could not have asked for more. Those types of comments will give her more confidence to drop more posts that will attract more people on her Instagram page.