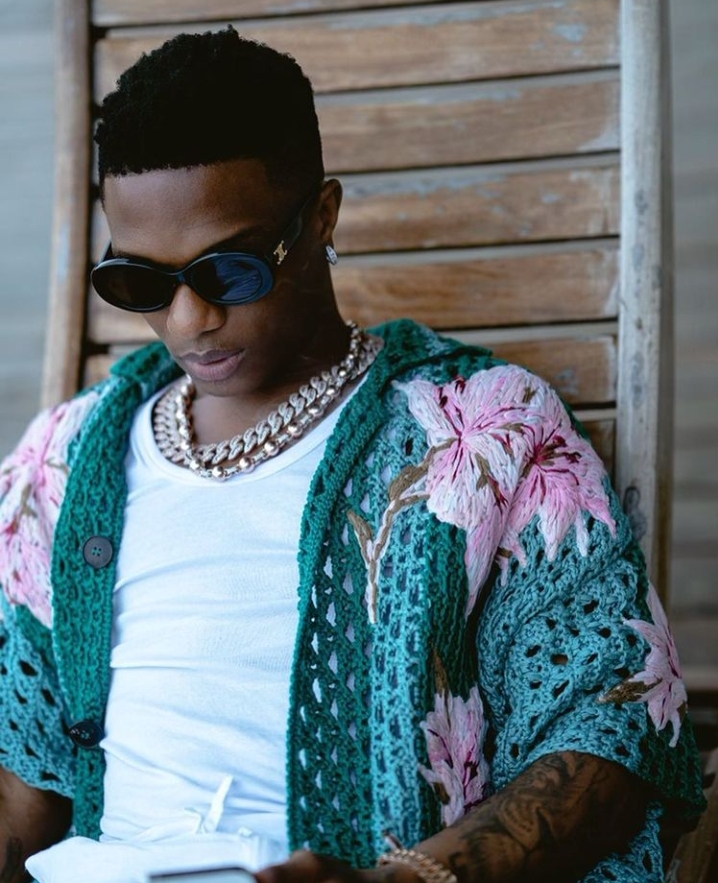 Jada Pallock, the third babymama and manager of award winning singer, Wizkid has hailed his fans.
This is coming hours after they took to the micro blogging platform to drag Davido as he gears up to release his gospel song, Stay Strong.
It was recalls Davido had teased his fans of a new album that features American rapper, Kanye West's choir group.
Since becoming a Christian in 2019, the rapper who is legally known as Ye, has been releasing gospel songs with tye choir group, The Samples who are often in his Sunday Services.
Davido surprised many when he took to his Instagram page to reveal the good news to his millions of fans who were ecstatic.
He announced the release of his song, Stay Strong which Kanye West had sampled.
He wrote, "This one is special to me. It's different. The conception has been different. The mindset has been different. The making has been different. I know you love it when I make you dance, but now I want to make you feel. This one's for everyone out there holding it up. I know what I've experienced the past 10 years, and alot of you have been through it all with me. But…have you really? For the first time I want to bring you into the other part of my world. The part where everyday is a battle but I have no option but to stand strong. I present to you, the first single off my next album".
While his fans hailed him, Wizkid's FC dragged him filthly for turning to gospel music.
Jada Pallock had taken to her Twitter page to hail his fans.
She professed her love for them as she noted how they is never a full moment with them.
She tweeted, "Wizkid FC I love you! Never a full moment with you guys!".