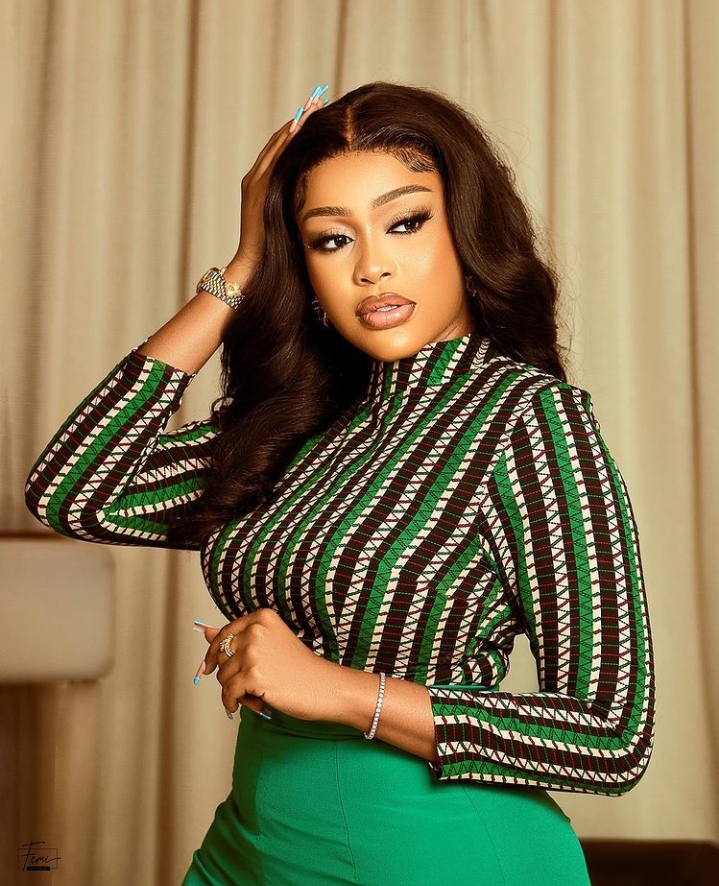 Uche Nwaefuna, a Nigerian actress and model also known as Uche Montana has addressed Instagram age setters to kindly mind their respective businesses.
The pretty diva who celebrated her birthday a few days ago, says she is 25 years old, however her followers on Instagram are doubting the age.
But for Uche Montana, she is 25 years old and proud of her age, "So for the past 3 years .. Instagram age setters who apparently are my lost mothers and fathers have argued with me about my own age. I tire o. I'm 25 and I'm proud of it .. what's the reason to lie. If I say I'm 40 will you people be happy.Google puts wrong information all the time .. I don't even know how to clarify this enough," she wrote.
Recall that Montana in an earlier interview with Potpourri affirmed that a woman can truly love two men at the same time and equally too.
"Yes, it is very possible for a woman to equally love two men at the same time. I believe she would be in love with two different genuine things about them," she had answered.