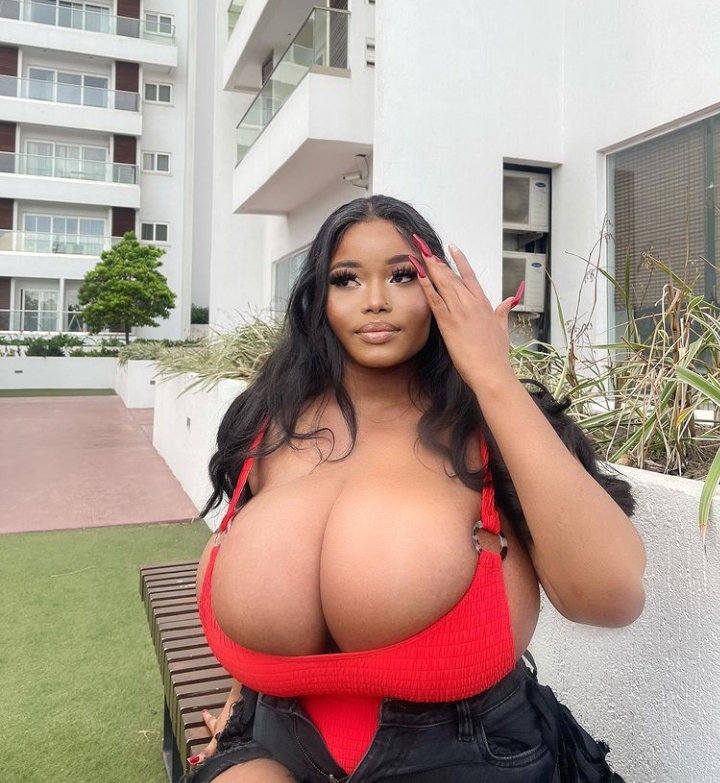 Ada La Pinky is a talented dancer who knows how to stir up reactions from her fans whenever she shares new photos of herself on instagram.
In the recent photos that Ada La Pinky uploaded on her official instagram page, she wears a black hair which looks good on her red bikini.
The beautiful comedienne captioned the photos saying; "Happy children's day i want capriso".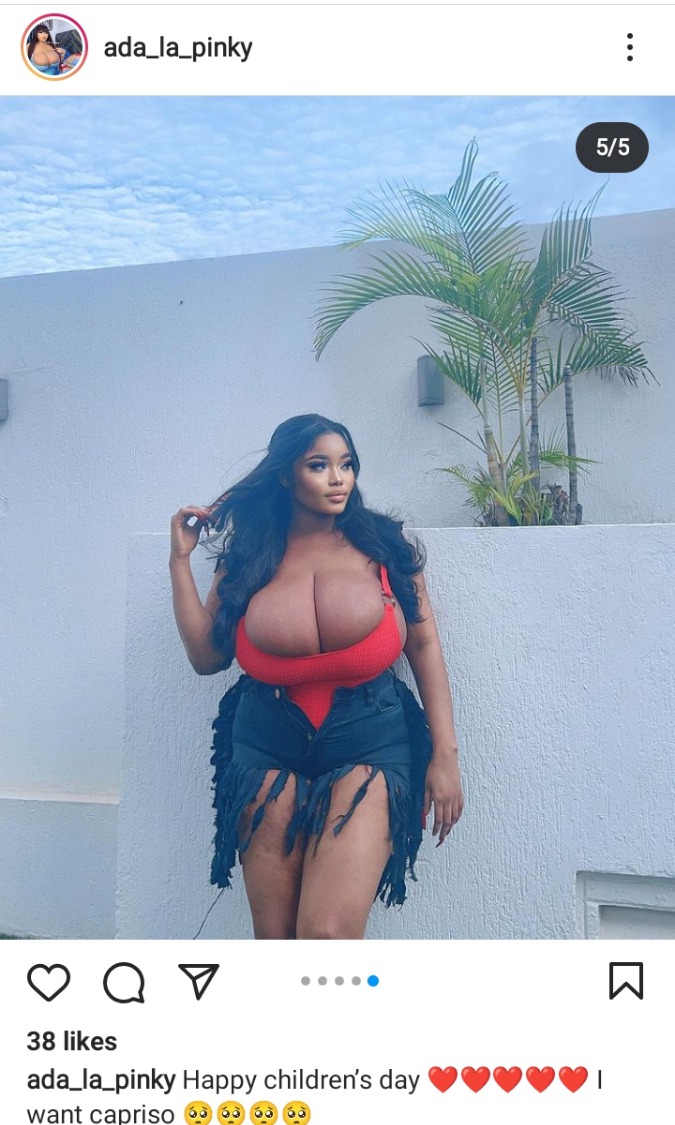 Obviously, Ada La Pinky uploaded her photos on instagram for two reasons. because she wants her fans to know that she cares about the Children's day celebration. And two, she also wants her fans to know that she is still among the most voluptuous celebrities in Nigeria.
One of the unique features of Ada La Pinky is her big breasts and she's always full of confidence whenever she flaunts her body on social media, no wonder it doesn't take her time to hit over 400,000 followers on instagram.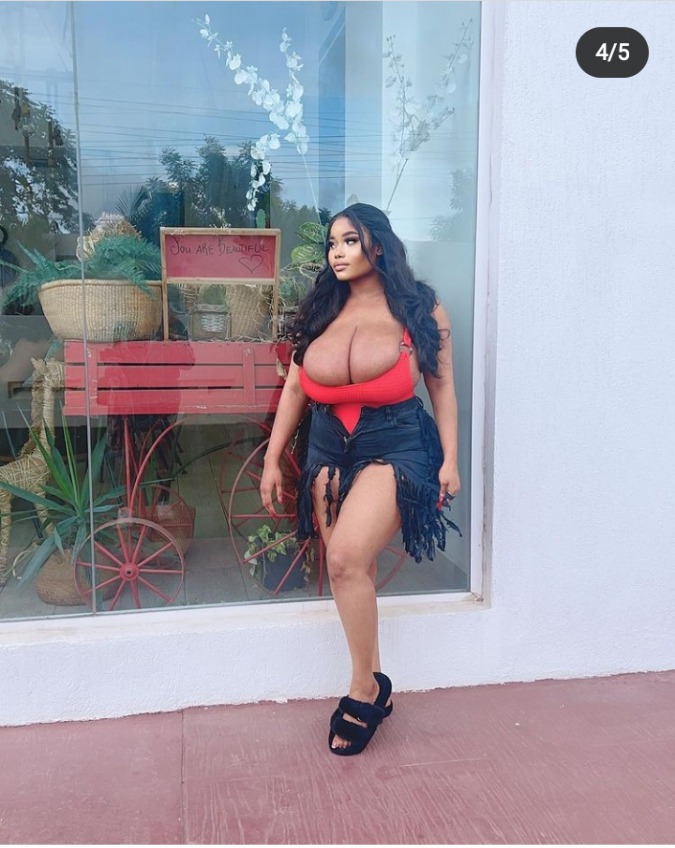 As soon as Ada's photos surfaced online, many of her followers rushed down to her instagram comment section to express their opinions.