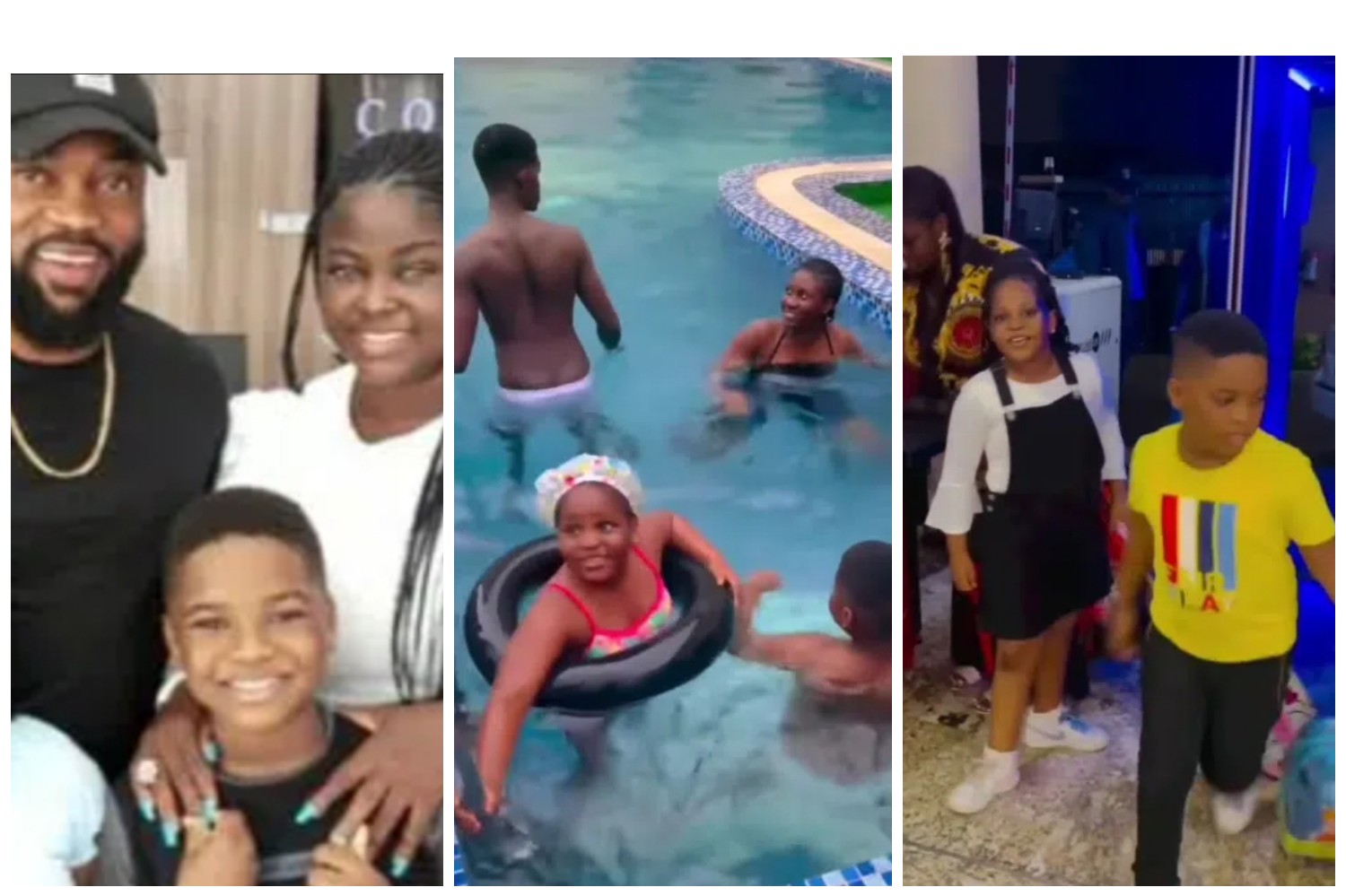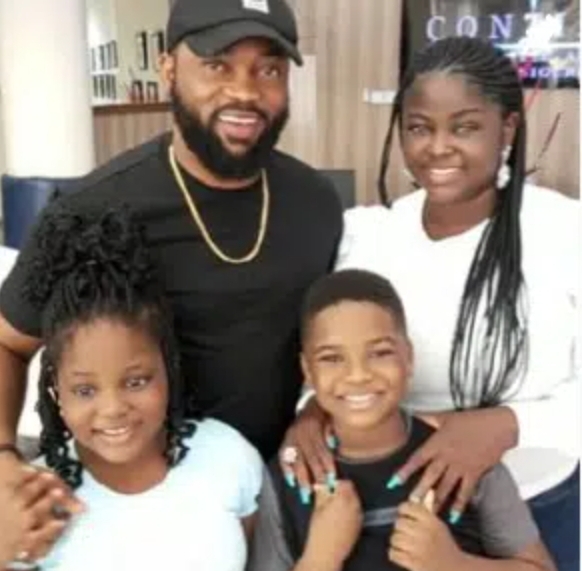 Actors Damola Olatunji and Bukola Arugba have put their fans into a jubilatory mood following their reunion for a family vacation after previously going separate ways over a marital crisis.
News recalls that earlier this year, it was alleged that Nollywood actor Damola Olatunji's incessant sex for roles involving young actresses was causing issues in his marriage.
As a matter of fact, the couple not only unfollowed each other but threw shade at each other.
Weeks ago, actress and mum of twins Bukola Awoyemi, popularly known as Bukola Arugba, threw a shade at her husband, Damola Olatunji, in her tribute to veteran Olu Jacobs on his recent 80th birthday celebration.
Showering praises on Olu Jacobs, Bukola Arugba stressed that Joke Silva is taking care of him in his old age now because of how well he treated her in their younger days.
True love is made evident in actions and not in mere words. Mummy J is one special kind of woman
Grandpa Olu Jacob is obviously reaping the seed he sowed in her. What you do to her at her young age is psychologically, mentally, emotionally, physically, and spiritually preparing her for your future.
Moreover, the good or bad you do to her now is actually for yourself. She becomes what you deposit in her. A psychologically and mentally drained woman will automatically become emotionally detached, drained and less productive. What productivity comes out of "brokenness" Happy birthday Grandpa…she becomes what you do to her, you don't reap what you did not sow, grandpa." Bukola wrote.
Now putting their issues behind them, the couple recently united for a vacation with their kids; an act that got many of their fans jubilating.
Responding to the photos and videos the couple shared on their respective Instagram pages, fans and colleagues showered them with prayers.
Actor Kolwaole Ajeyemi wrote "God bless you bro"
One Ola wrote "see me smiling, You are all protected. Enjoy your vacation to the fullest. @damolaolatunji Thanks for putting smiles on their faces, more blessings"
One Rose wrote "In fact am so happy for seeing you together, as in my spirit pray for you guys togetherness every day.pls Bros stay in love and in CHRIST with your family"
One Olaide wrote "I'm happy seeing this family together back"