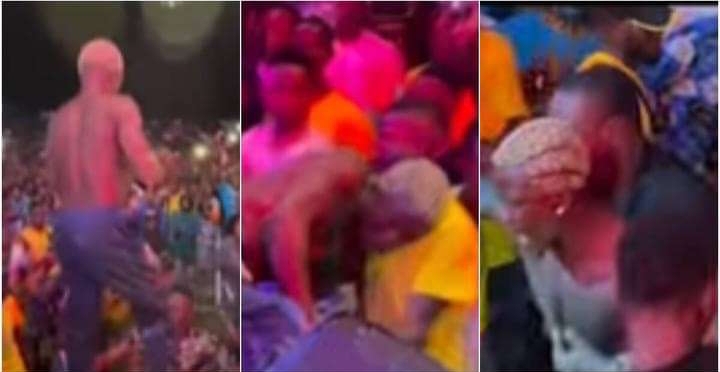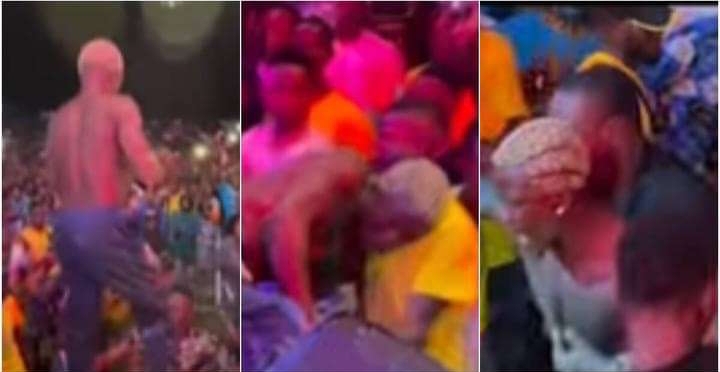 A video of controversial singer, Portable displaying high level of fans' love has emerged on social media, and Nigerians can't stop talking about it In the video, Portable moved freely amid a mammoth crowd who embraced him as they enjoyed his music He returned to the stage without unscattered and delivered even more funny and energetic moves to entertain the crowd Nigerians have shared mixed reactions to the video as they talked about the singer's high level of energy.
Popular Nigerian singer, Portable got people talking on social media when he shared a video from his recent performance on Instagram. In the video, Portable was seen moving freely among the crowd cheering him and surrounding him in the fun moment.
It was a big struggle for him, but he managed to escape and return to the stage only to deliver more energy and debuted his weird dancing moves of displaying eccentrically on the floor.
The Zazoo crooner's energy became a topic of discussion from members of the online community as they compared him to other similar artists.
Watch the video below: