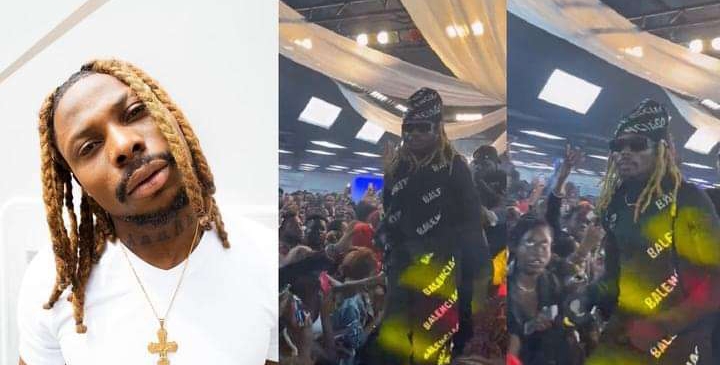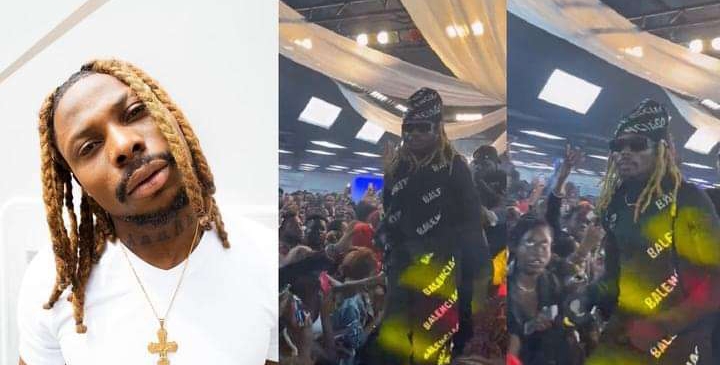 A video shared online shows the moment popular Afrobeat singer and songwriter, Ahmed Ololade Asake, better known as Asake, absconded from stage after a concert-goer allegedly stole the gun of his security guard in Baltimore, US on Sunday night.
Reports have it that the 'Sungba' crooner arrived 3-hours late for the concert and only performed for 10 minutes when one of his security guard's gun suddenly went missing.
For safety reasons, he was quickly escorted out of the venue by a number of security guards.
In the now-viral video circulating online, the singer is seen running off the stage with a troop of bouncers as fans who paid to see him perform thronged the stage.
Watch the video below,
https://videopress.com/embed/sDTMk835?hd=1&cover=1&loop=0&autoPlay=0&permalink=1&muted=0&controls=1&playsinline=0&useAverageColor=0