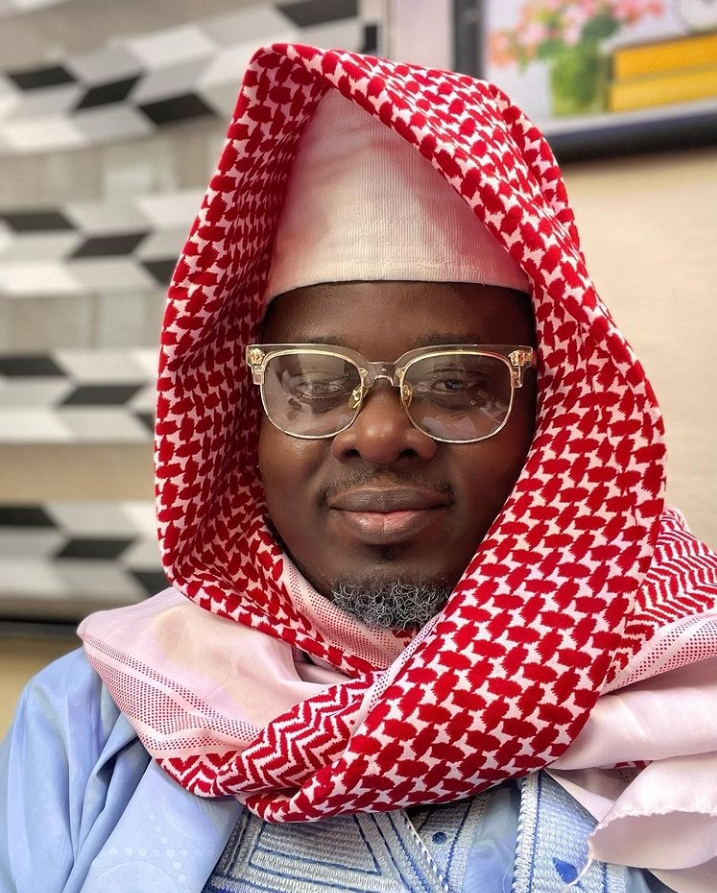 Popular Yoruba Nollywood actor and movie producer Muyiwa Ademola received reactions from his lovely fans and coworkers. With his gorgeous clothes and appearance he truly emulate the appearance of a sheikh.
He announced in his post that he will be Sheik Akewugbesinga in the popular film and promises Yoruba cinema fans that they will adore it.
The movie producer, who is also a movie director, writer, parent, husband, brand ambassador, and brands influencer has been a force to reckon with right from his efforts or part he played in the film "Ori" (Fate), which he also produced, Muyiwa Ademola gained more popularity right from that movie. Since this blockbuster, He has since produced, starred in, or directed a number of Yoruba films in Nigeria. He is an excellent role interpreter and a highly skilled actor. Without a doubt, he is a force to be respected in the field.