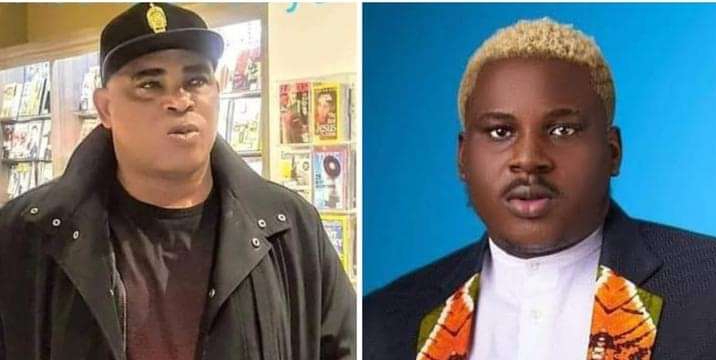 Popular Skitmaker Isbae U has broken silence since the death of his father, Kamal Adebayo.
The Funny man took to his Instagram page on Thursday to express his pains over the sudden loss.
He also revealed that he is now an orphan.
" I lost my Dad , i lost my Biggest Fan, I lost my Hero , I lost my friend , …I feel Empty , I feel Confused And I feel Lost, I can't Believe I am An Orphan !
I am Teary and I Am Scared , but As a Muslim I was taught to Thank God during Joyful moments and thank God when I'm going through Pain. God You are the Most High, I know you have your reasons, and I trust You Ya Allah , So i will always Say Alhamdullilahi …
Dear Allah I beg you with everyone and Everything that makes you happy on Earth , I Plead with you to Help Forgive My DAD's sins and Grant Him Paradise 🙏🏿. Rest In Peace Sir K , Rest In Peace My favorite Warrior , Rest in Peace ShankarBabu "Inna lillahi wa inna ilayhi raji'un", he captioned a throwback video he shared.
Kemi Filani had earlier reported that the veteran Yoruba actor, Kamal Adebayo, popularly known as Sir Kay, is dead.
The deceased was also the father of popular skit maker, Abidemi Adebayo, popularly known as Isbae U.
The Chairman of the Lagos State Parks and Garages Management Committee, Musiliu Akinsanya, aka MC Oluomo, announced the actor's death on Tuesday via his Instagram page.
MC Oluomo wrote, "It is with a heavy heart that I announce the passing of Alhaji Kamal Adebayo (Sir Kay). May Allah grant him eternal rest. RIP Sir Kay."
Following the announcement, other Yoruba actors and actresses have mourned the deceased on their Instagram pages.
Sharing the picture of a lit candle, Faithia Williams, wrote, "What a life. God… Sir Kay", accompanied with crying emojis.
Yomi Fabiyi who shared a picture of the deceased wrote, "O di gba kan naa, Sir K Warrior. Wabili Kabbar. RIP senior man. I'm weak."
The cause and circumstances surrounding Sir Kay's death is yet to be made public.