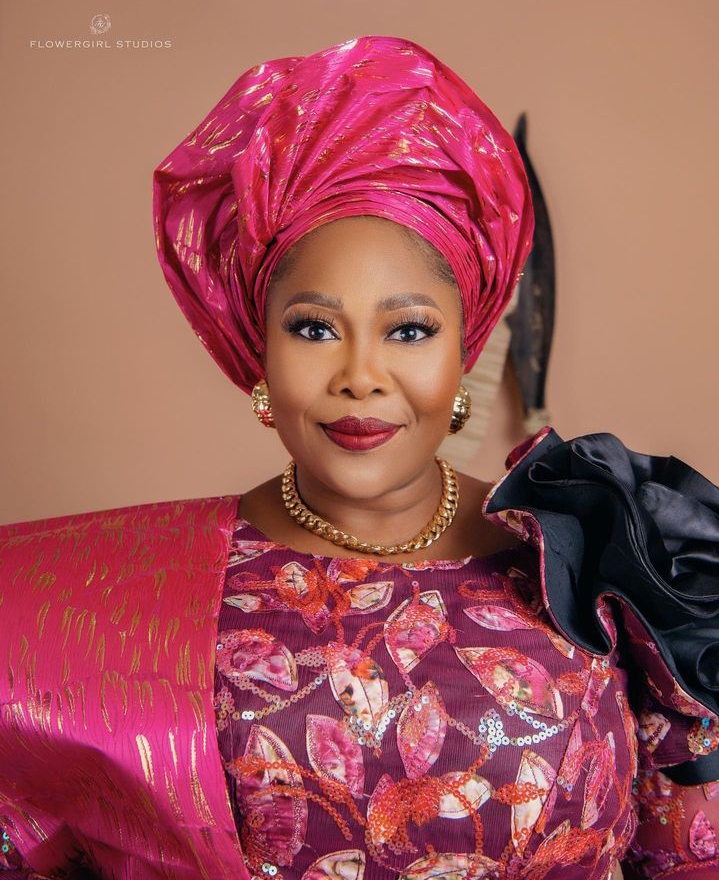 Nollywood actress, Toyin Alausa has gotten emotional as she turns 45, today, January 4th, 2023.
Reflecting on her struggles and challenges, Toyin revealed that she had lost hope in herself at a certain time, when all she had was herself and her head.
However, she stands strong, confident and proud in whom she has become.
For her, it can only get better as she is committed to her wellness and happiness.
"Ancient of Days
A wuwo ma she gbe
Jehovah Jireh
Olowogbogboro
A tun ori e ni ti o sunwan she
King of the Universe
My Rock
My Refuge
My Fortress
My Pillar
My Provider
Onise Iyanu
Alagbawi mi
My Defender
Agbanilagbatan
My Redeemer
My Pillar
My Abba Father
THANK YOU FOR MY LIFE
.
Even I lost hope in myself at a certain time , yes when all I had was myself and my head , in a world filled with all sorts , but that's fine those days are gone forever- today I stand Strong 💪, I'm Confident and Proud of Who I've become . It can only get better, from now on I'm committed to my wellness and happiness.
It's The Beginning of An Amazing Chapter In My Life In a Bit and I'm Super Grateful and Excited".
Toyin Alausa storms Redeemed church
Nollygistvibes earlier reported that in preparation for her birthday, Toyin Alausa had visited Pastor E.Adeboye's redemption city at the RCCG headquarters located at Kilometre 46 Lagos Ibadan Expressway, Ogun state for an all-night prayer.
According to Toyin Alausa, what better way is there than to start the day in the presence of one's maker?
"Count down to my Special day. Well, it shouldn't be business as usual so … I'd First Settle With My Creator Who knows the end from the beginning, before doing anything else. #birthdayvigil" she announced on Instagram earlier.
After praying through the night, the actress had now released new portraits to mark her birthday.
Toyin Alausa sheds tears of joy as her son ties the knot
Last year, was a memorable year for Toyin Alausa as her son tied the knot.
It is the joy of every mother to see her children walk down the aisle and achieve success in life. For actress Toyin Alausa she couldn't contain her joy as she watched her son walked down the aisle.
The talented screen goddess was emotional as her son took the first step to forever.
Muyiwa Rotimi, the son of Toyin Alausa, had his wedding introduction on, September 17th.
Sharing clips from the beautiful moment on her Instagram page, Alausa prayed for parents to witness such an indescribable experience.
"Sweet memories of a Beautiful Saturday like this.
STEP 2: First of all introduction… So it was time to meet My In-laws. Emi laiye mi. Na so I become Iya Oko @unclemuyii and Mother In-law @duncy_ol o. May every mother experience the dance of Honor and not shame on their day of joy. May A minute of silence not be Our Reward. Obituary photos would not represent you on your day of Joy".