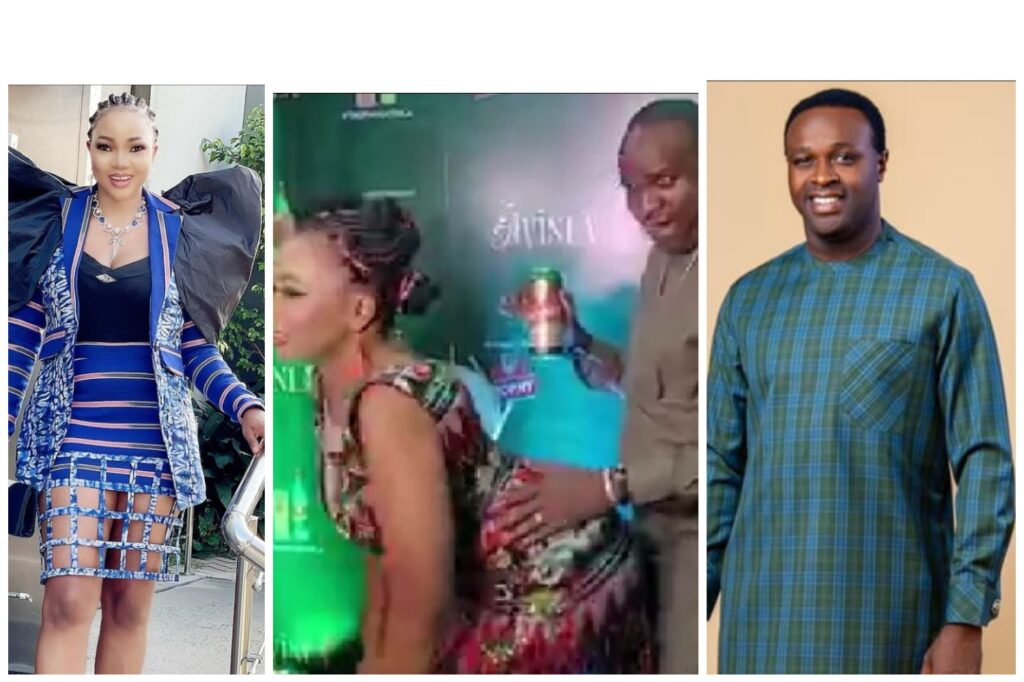 Nollywood actor, Femi Adebayo had a nice time with actress, Jumoke Otedola at the red carpet session of the Premiere of a movie titled "Ayinla". The movie Premiere held yesterday night welcomed many Celebrities, there was much to talk about but one thing that could go unnoticed is the dance session the popular actor had with Jumoke.
In the video, a Yoruba traditional music with local beats was being played around the red carpet session, then both of them started dancing, Jumoke moved closer to the actor started rocking him, Femi Adebayo opened his eyes widely and was enjoying the session, she later turned and saw his actions, she paused and stare at him, he was still making the funny face while sipping the drink in his hand, they all laughed it out and continued dancing separately.
The dance session looked as if they were acting a movie, their actions, and how Femi Adebayo was doing. The actors indeed brought the fun we normally see in movies on the red carpet.
Watch video below: