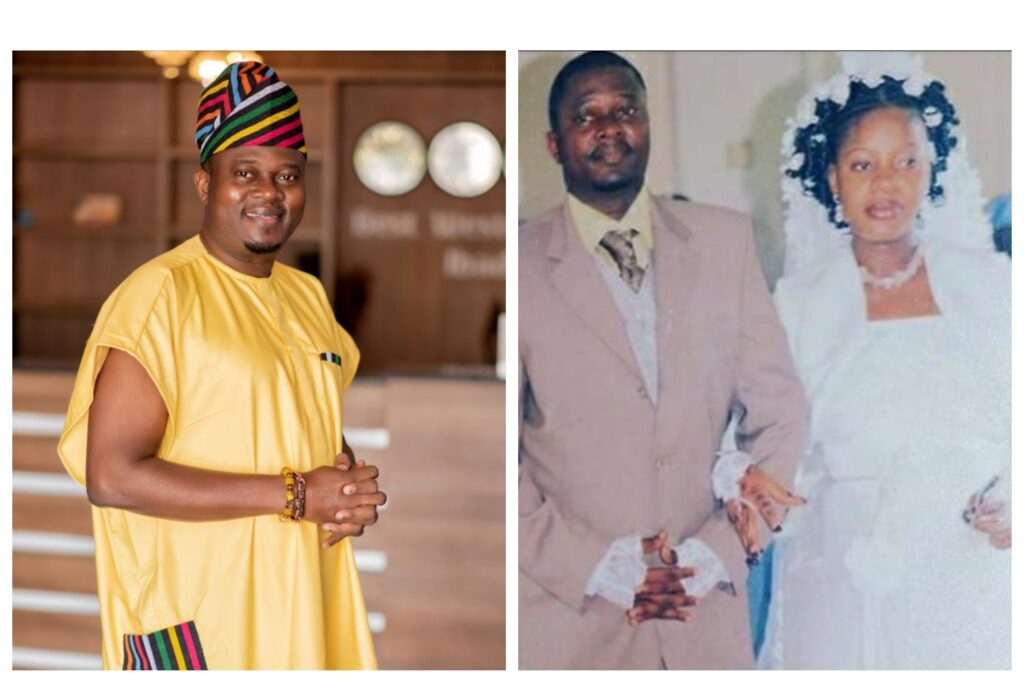 Nollywood actor Ademola Muyiwa has gone memory lane as he celebrates his 15th wedding anniversary with his wife, Omolara.
Taking to his Instagram page, the veteran actor shared throwback photos of himself and his wife during their traditional and wedding ceremony.
The actor gushed over the beautiful virtues of his wife, adding their marriage was ordained by God as he recalled the experiences of the first day he met his wife.
He wrote: It is officially 15 years! Happy Wedding Anniversary to us Angel. Omolara Akanke, you have been especially special, awesomely awesome, adorably adorable, wonderfully wonderful, uniquely unique, charmingly charming and Authentically Authentic. 15 yrs of marriage with about 4 years of courtship is so worthy with you!
Since the first day I set my eyes on you till now, you never seize to be that God sent. I remember that first day, I told the person beside me that if God says yes I would marry you, THE VERY FIRST DAY AND MOMENT! Witnesses are still alive and reading this! Here we are married to you and I would love to do this again and again. It's so beautiful the way we talk about that first day always.
I love you more and more, adore you more and more. Keep being that special one Olori mi. Thanks for overlooking my shortcomings, thanks for being YOU. The WORLD celebrate you Omolara