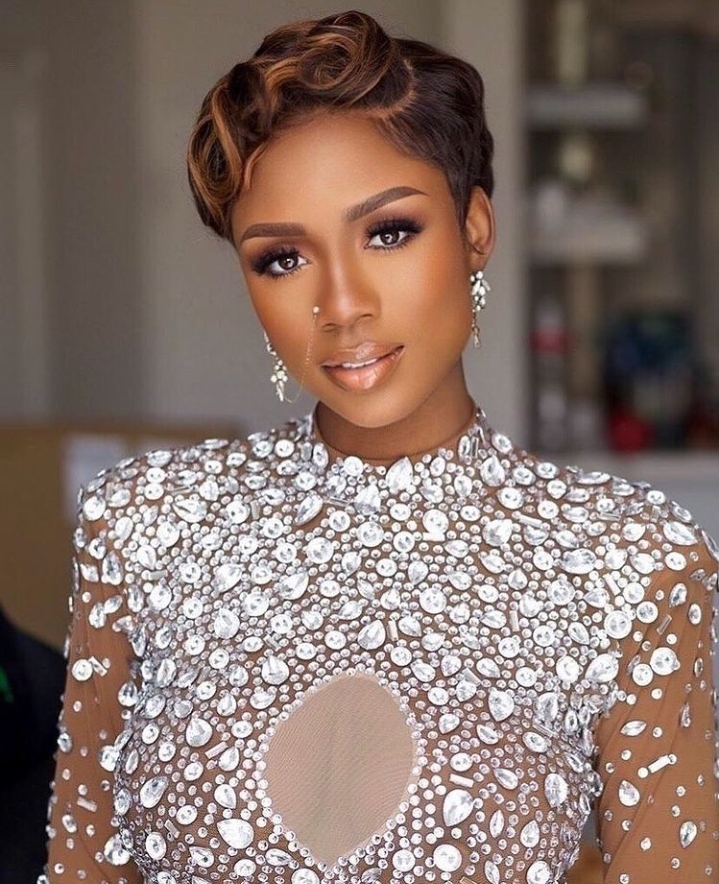 Dancer and all-round entertainer, Korra Obidi has revealed her relationship status four months after been separated from her foreign husband, Justin Dean.
The couple who got married in 2017, splitter after four years of marriage and two kids.
Justin Dean had filed for divorce barely a month after they welcomed their second child, Athena Dean who was born in February.
While taking part in a TikTok game, Korra Obidi revealed that she has gone back into the dating world.
Shockingly, Korra Obidi disclosed that she was dating her ex-boyfriend.
It was recalls Justin Dean, an American therapist and husband of Nigerian dancer and musician, Korra Obidi Dean had affirmed that his marriage to the entertainer had crashed.
The doctor had caused frenzy on the internet when he announced his divorce from his wife.
Taking to his Instagram page, he stated that he had filed for divorce from the dancer as he can't condone been mistreated.
He said that he tried his best to make the marriage work until he gave up.
Though he didn't want this, he had to face reality.
He expressed how heartbroken and sad he was over the incident, especially when he supported and loved her with all of him.
Breaking down, he added that he doesn't deserve the way he was treated.
"@korraobidi and I are getting a divorce. It's over! I won't be treated this way longer. I did my absolute best to make it work. I didn't want this, I did my best. My heart is broken. I supported her, I loved her, I don't deserve the way I was treated".
Many thought that his account was hacked or he was playing prank with them and at such, they didn't believe him.
Hours after his post, he took to his Instagram story to affirm that he wasn't joking.
He wrote : "Not a joke".
The divorce seemed to be going smooth until things got worse and the estranged couple spilled dirt's about each other.
From accusations of been manipulative, serial cheat, narcissist, there was nothing this couple didn't say about each other.
https://instagram.com/stories/korraobidi/2848371288937638010?igshid=MDJmNzVkMjY=