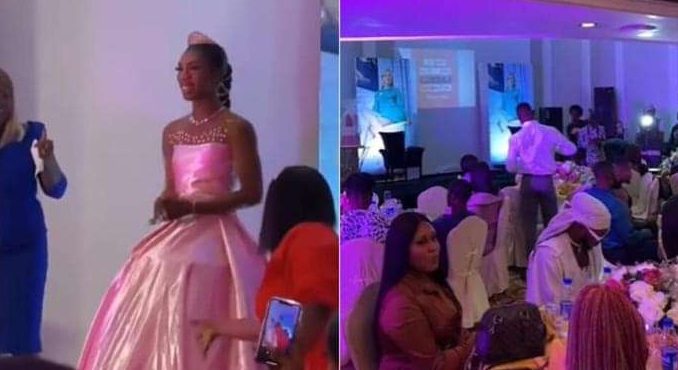 A video of the moment James Brown walked in for his book launch but unfortunately, none of the guests clapped, has now surfaced online.
In the video, we see guests in attendance looking uninterested and busy with their phones while James Brown gallantly walked in.
Interestingly, despite the accolades and cheers from the MC as James Brown made his grand appearance, none of the guests bothered to clap.
Kemi Filani earlier reported that the crossdresser came to the event riding a horse.
James Brown channelled royalty as he dressed like a princess with a crown on his head but apparently his guests were pissed off.
Watch the video below:
The 22-year-old popular Nigerian crossdresser, James Chukwueze Obialor, alias James Brown, recently sponsored himself to a University in the United Kingdom.
Sharing a video of himself giving a classroom presentation, the social media personality said he decided to gift himself a university education for his birthday this year.