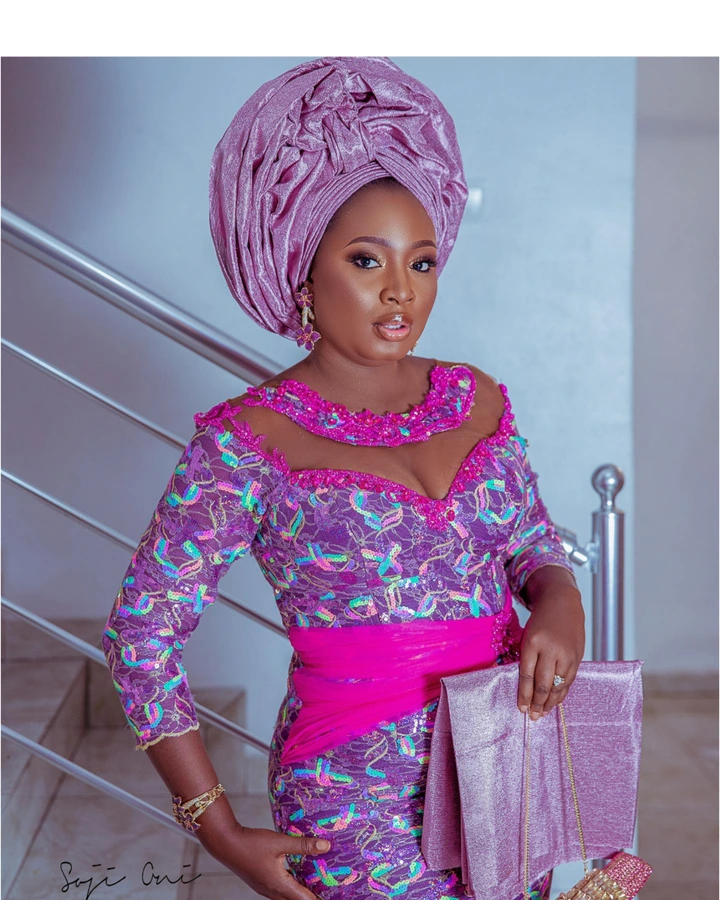 Some celebrities are very good at making headlines with their choice of outfits, and that is a good way to become fans' favourite. In this new post made by Mo-Bimpe, who happens to be the wife of a popular Yoruba movie actor, Lateef Adedimeji, has shown how intelligent she is when choosing her choice of outfit with her exclusive native outfit. She looks as stunning as ever, and her make-up completes her stunning appearance.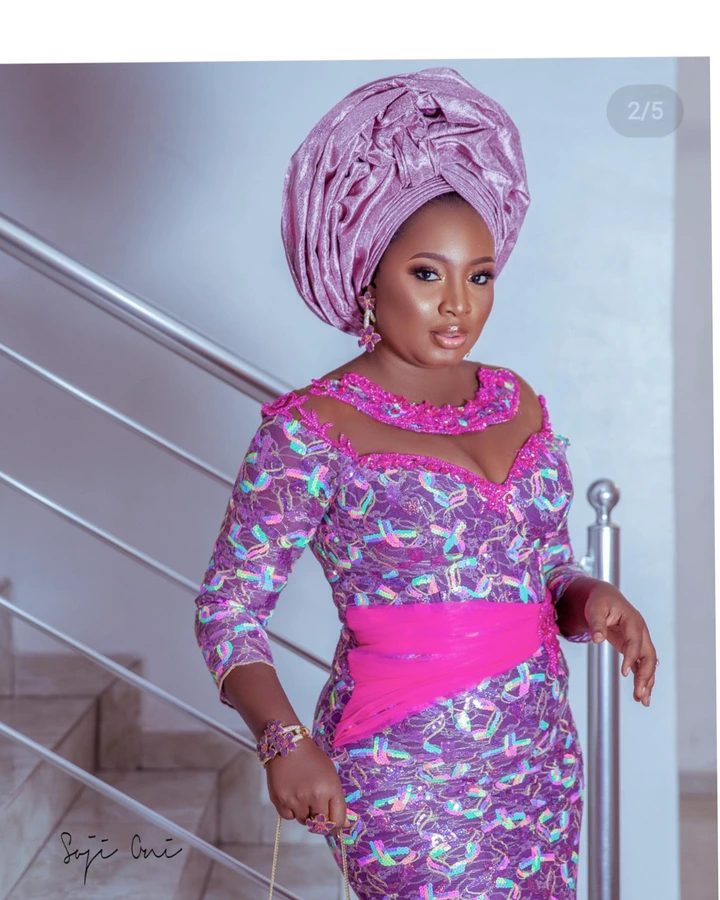 She appeared in a purple native Owambe outfit, which looked sleek on her in combination with her headtie and matching purple earrings. Looking at her make-up, it is easy to see how well it fits her, as it makes her look more beautiful and fascinating to the eyes. Due to her versatility in movies, Mo-Bimpe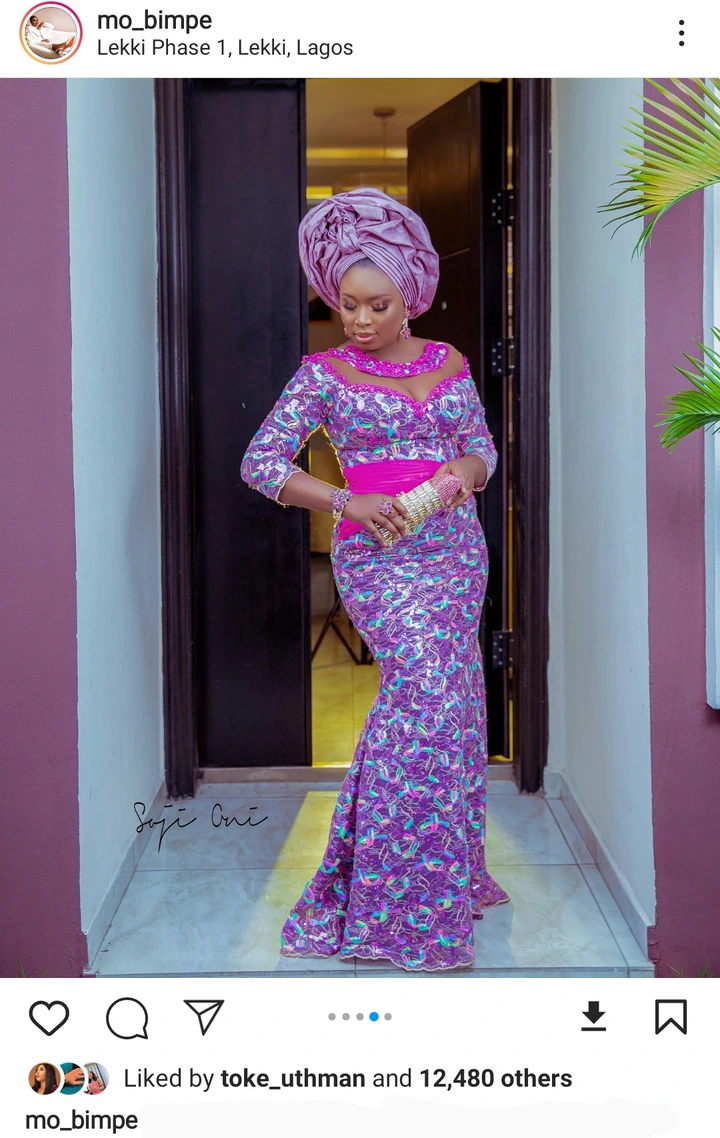 has become one of the most sought-after actresses in the Yoruba movie industry. Many people now see her as someone who is capable of looking good in different outfits, and she has become a good fashionista in recent times.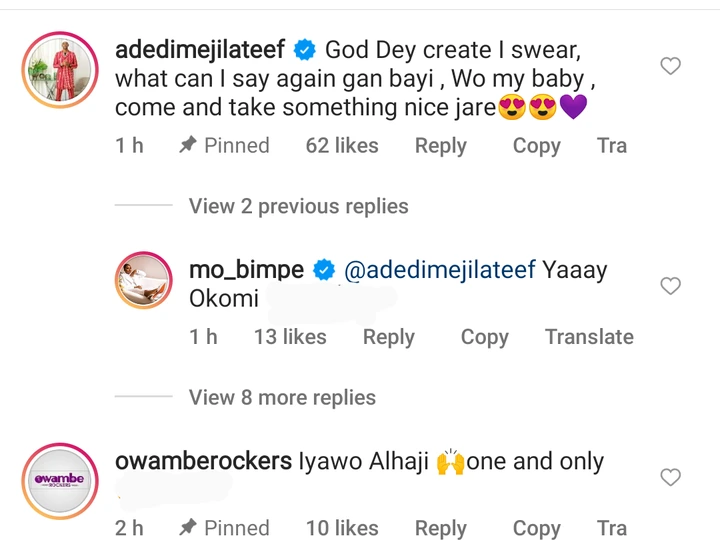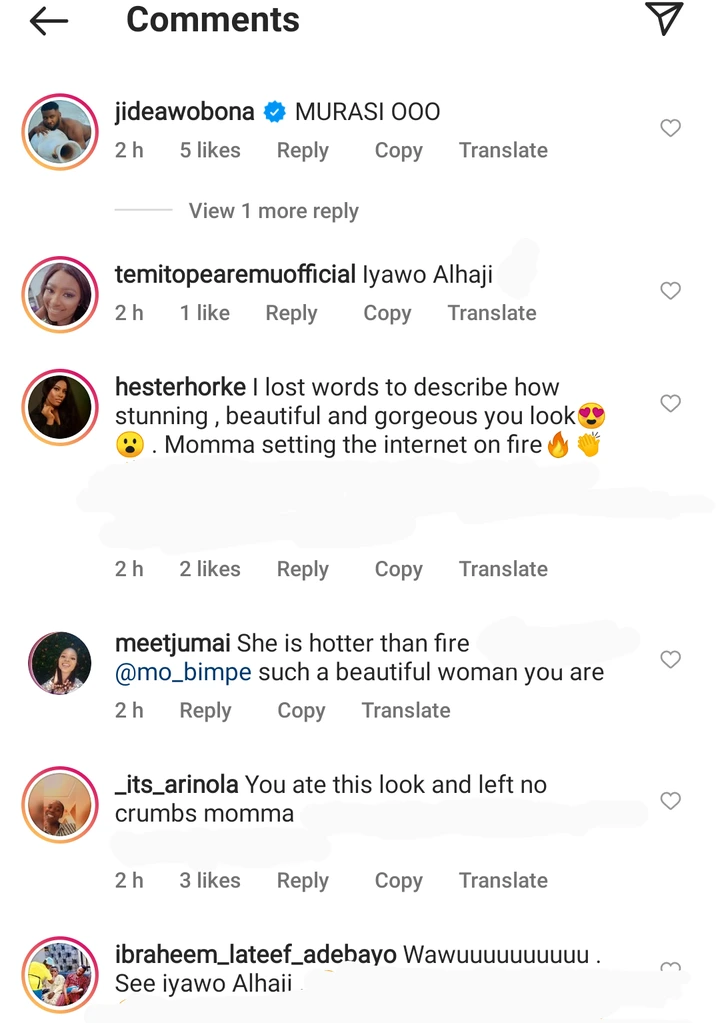 Her fans were full of praise for her stunning outfits due to the uniqueness of her color combination, which made her stand out in the pictures. The reactions from people have shown that they are impressed with her ways of dressing recently and they hope to see more of the same from her on a regular basis.