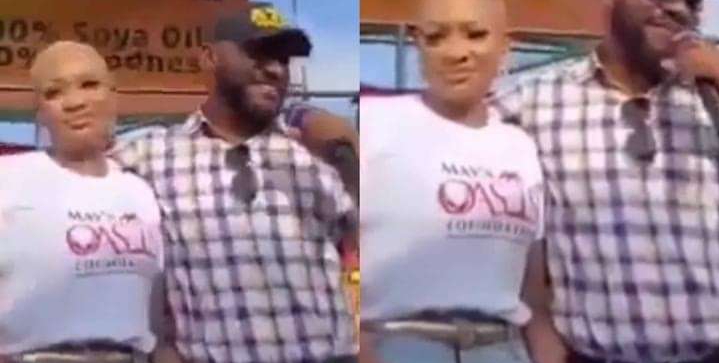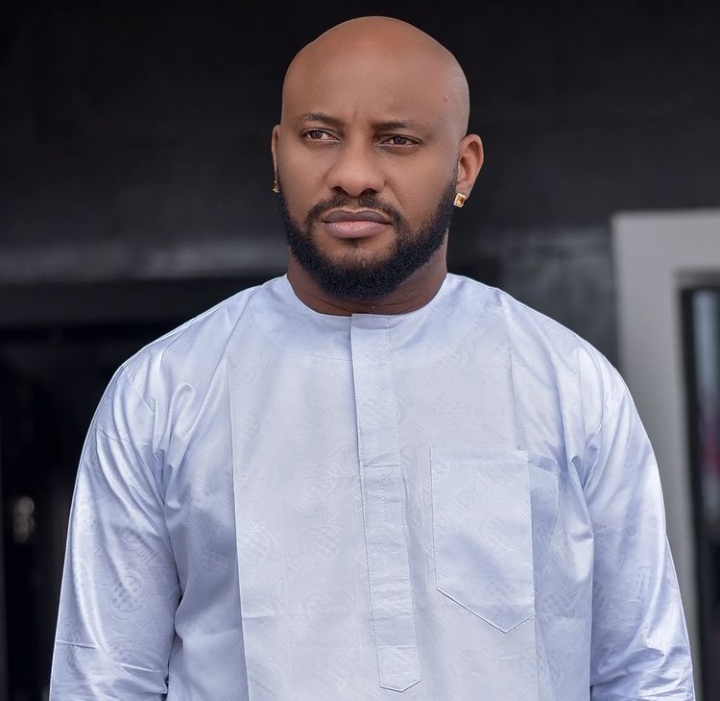 Nigerians are having a field day reacting to actor Yul Edochie and first wife, May Edochie's first public outing.
The couple whose marriage has been strained following his affair and marriage to a colleague, Judy Austin, was spotted in public for the first time.
The actor surprised his woman, May at her charity launch over the weekend.
NGV news reported that in celebration of her birthday, May Yul Edochie touched hearts as she gave back to society.
The mum of four who had been through a tough time this year following her husband's marriage to a colleague gave back to charity.
Proving to be a queen, rather than throwing a party for her birthday, May Edochie gave back to the community through her foundation, May's Oasis Foundation.
A video making rounds showed the actor, Yul Edochie showing support for her.
Taking to the stage, Yul declared that no man can put his marriage to May asunder.
"Today no be my day, today na her day. Na she get today, today is her birthday".
The actor's speech was interrupted when someone from the crowd shouted, "What God has joined together".
The actor finished it with, "No man can put asunder".
Further speaking, he stated that he came out to support her and to double her offer to the needy.
"I said let me come today and support her and everyone. Thank you. Everything she says she will do for you, we will double it".
May Edochie's countenance as the actor held tightly to her and tried playing with her, has got much talking.
The majority noted how the mother of four was unhappy and was only trying to make her marriage work.
Read some comments below,
One Jisola wrote, "May is exceptional in all honesty! Yes, she may not be happy, who wouldn't given the circumstances but then, she s playing her part…my earnest prayer is father…bless n keep marriages that are at the edge of a fall. Amen
One Dx2 wrote, "May this woman find a way to forgive this man…. Cuz this really hurt and it will be in her head forever
One Duch Sucre wrote, "Woman ni even send am. He is trying to do collateral damage
One Pearl wrote, "I'm sure his wife just wanted to leave so bad
One Prank Hottie wrote, "She's not happy anyways it's their cup of tea. I don leave husband and wife matter
One Gentle Chattem wrote, "It's obvious from her look that's she doesn't care and she's still angry with her husband
One Ebbie wrote, "Awwwwwwww she doesn't really look comfortable y and I understand, healing is a gradual process, she will heal but let's also understand it is by process. Btw she looks really pretty
One Yaba thrift store wrote, "You can tell she is very very irritated and uncomfortable
One Joyce Divine wrote, "The hurt is so glaring in her facial expression. But appreciate him for the support.