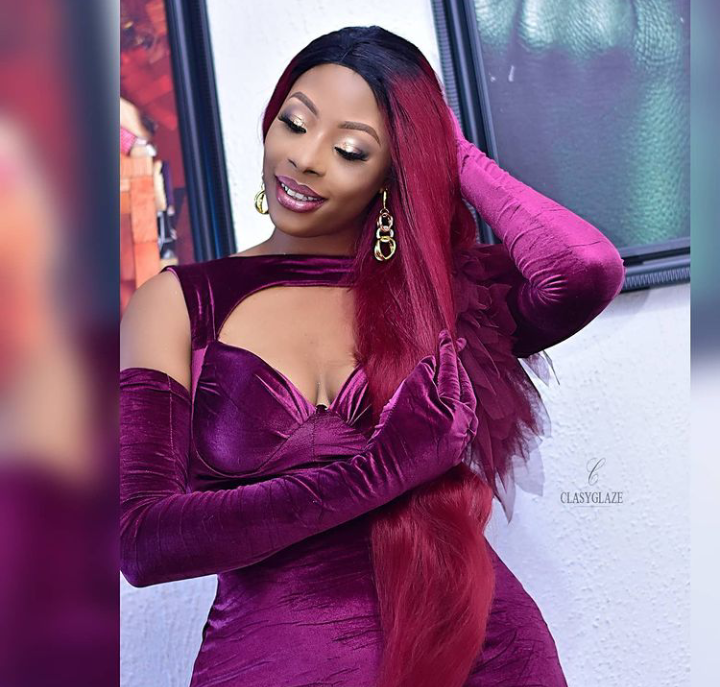 Aisha Lawal is a Nollywood actress, movie producer, writer, Caterer, master of ceremonies, interior decorator, and the CEO of ASOEBI (TALKINGFINGERSBYAISHA).
Aisha Lawal started her primary school education at Adeen International School and went to Federal Government College, Ogbomosho in Oyo State.
She did her A-Level in Ilorin, afterwards, she studied Law at Lead City University, Ibadan for her first degree.
And she later went for a second degree at the same university where she studied Public Administration (MSC).
Her love for acting started right from when she was a kid and there was a particular home lesson very close to her parent's house.
Her mother who was a teacher and a disciplinarian doesn't allow them to go out.
So, whenever rehearsals were going on in the place very close to their house, she was always enchanted but was never allowed to go.
In order to go and see how rehearsals were going on, she would put her shoes in her skirt and sneak out of the house.
The next thing was for her mom to overhear her voice on the microphone.
But after a while in what she had an interest in, she had to stop so as to concentrate on her education.
And when she was about to complete her degree, they were admonished to learn a vocational course so as to avoid been idle after school.
So, Aisha opted for theatre, then it was stage play with the likes of Taiwo Ibikunle and others.
By that time, they were doing an audition for a play titled "MOREMI", in the year 2006.
She was given a role in the play and the rest was history.
In the year 2009, she started her acting career as a professional actress and was trained under Actor Femi Adebayo.
Femi Adebayo owns a school of drama J-15 School of Performing Arts in the city of Ibadan where she spent two years.
After spending five (5) years in studying law, she chose acting above all because she sees the theatre profession as a profession that gives her joy.
The first movie in which Aisha Lawal featured was titled "Adun Madeke".
The movie was produced by her boss, Femi Adebayo in the year 2009.
As Ayisat Lawal celebrates her birthday today she share photos on Instagram and she wrote;
Alhamdulilahi, Plus 1. This year is actually a year of gratitude and thanksgiving, for LIFE in good health, gratitude for what ought to be, for what is and what is to come, I might not be where I wanna be, but I am where God wants and has designed for me to be, In all situations I have learnt to give thanks, Biatiwayepearilari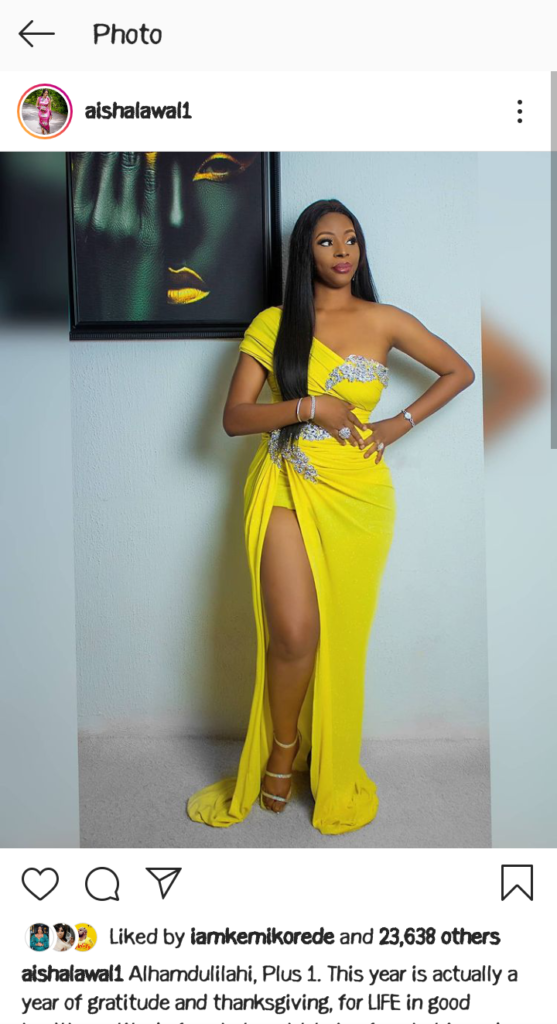 See more of her photos below;